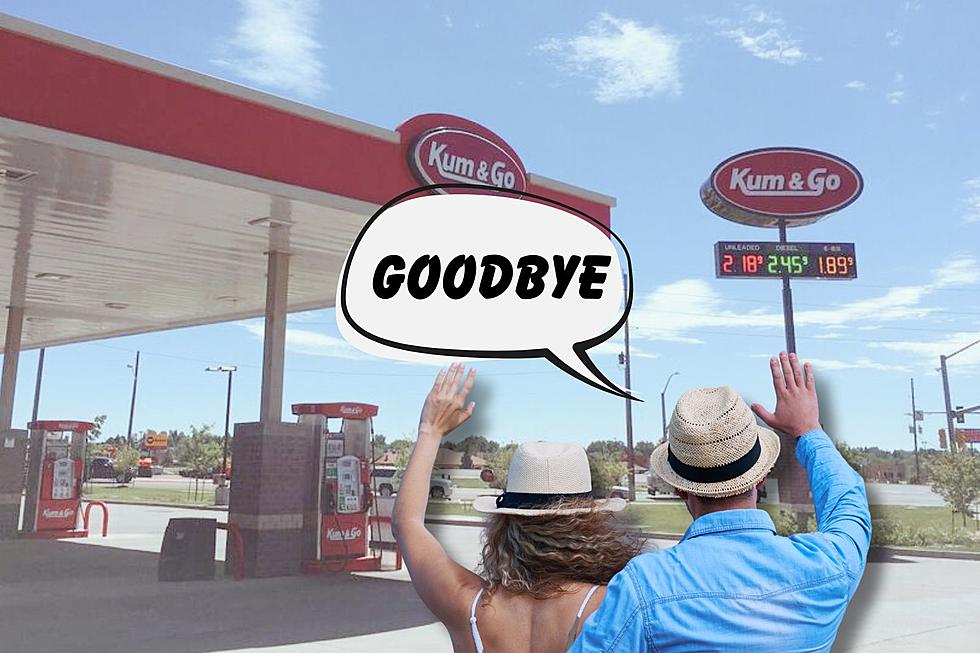 Kum & Go Brand to Disappear in Wyoming by 2024
Lesley R via Yelp/Canva Pro
Kum & Go convenience stores and gas stations are becoming a thing of the past in Wyoming by 2024,  according to a press release by the company issued in late August. The convenience store chain has over a dozen locations in the Equality State, stretching from Cheyenne to Buffalo.
Kum & Go Stores Bid Wyoming Goodbye By 2024
Kum & Go's parent company, Krause Group, has sold the Kum & Go brand and its sibling Solar Transport to FJ Management. Though you may not have heard of FJ Management, whose portfolio spans petroleum, healthcare, and hospitality-related assets, chances are you've heard of the gas station brand it owns, Maverik -Adventure's First Stop.
The rebranding of Kum & Go to Maverik creates a massive footprint for the Salt Lake City-based business. The press release states, "The closing of this transaction creates a best-in-class convenience store network across the Midwest and Rocky Mountain regions, growing Maverik's footprint to over 800 stores in 20 states with approximately 14,000 Team Members."
Maverik CEO and Chief Adventure Guide Chuck Maggelet told Business Record that aside from Wyoming locations, Kum & Go locations in Colorado, Nebraska, South Dakota, and Utah will face rebranding in early 2024. "Those stores are in territories where we feel Maverik has a more established brand," Magglet said.
Kum & Go won't fade into the history books entirely, however. Maggelet told Business Record, "The Kum & Go brand name will be kept in states in which Maverik doesn't currently operate."
Where Are Wyoming's Kum & Go Locations?
Wyoming has Kum & Go locations in the following towns and cities:
Buffalo
Casper
Cheyenne
Evansville
Gillette
Laramie
Rawlins
Rock Springs
Saratoga
Look How Much Cheyenne Has Changed In 17 Years!
A trip all the way back to 2007. Get your baggy jeans ready.