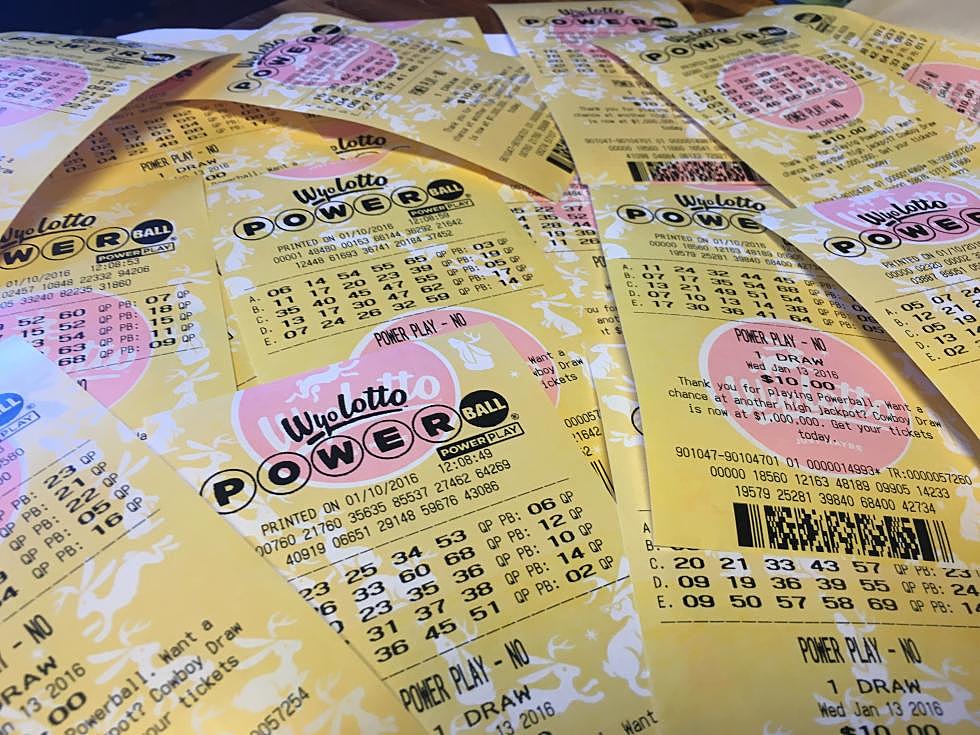 Wyoming Lottery Introduced A New Game
Townsquare Media
Ragtime Raffle will work like this, it will be started on June 9th and go until July 27th or until 100,000 tickets are sold. The game will cost $20 per ticket with the grand prize of $750,000, then there is three $75,000 prizes and five $5,000 prizes. Everyone who buys a ticket is in the running for the grand prize of $750,000. There will be a grand total of $1 million given away.
Ragtime Raffle is sort of tied in with the local rodeo circuit as WyoLotto will be out this summer at Cody's Nite Rodeo, Casper's College National Finals Rodeo, Evanston's Wyoming Downs, Laramie's Jubilee Days and Cheyenne Frontier Days selling their tickets.
Bart Henyan, a Wyolotto spokesman, was talking about why the WyoLotto got involved with the rodeo scene.
"We think it pairs well with rodeos and rodeo culture," Bart told Gillette News Record. "The music events and Western experiences are synonymous with rodeos. Since there are so many rodeo events throughout the state, it gives our team the opportunity to visit these towns and be a part of the events and see our players all over the state."
The winner of the grand prize of $750,000 will be announced at CFD on July 28th, 2019.