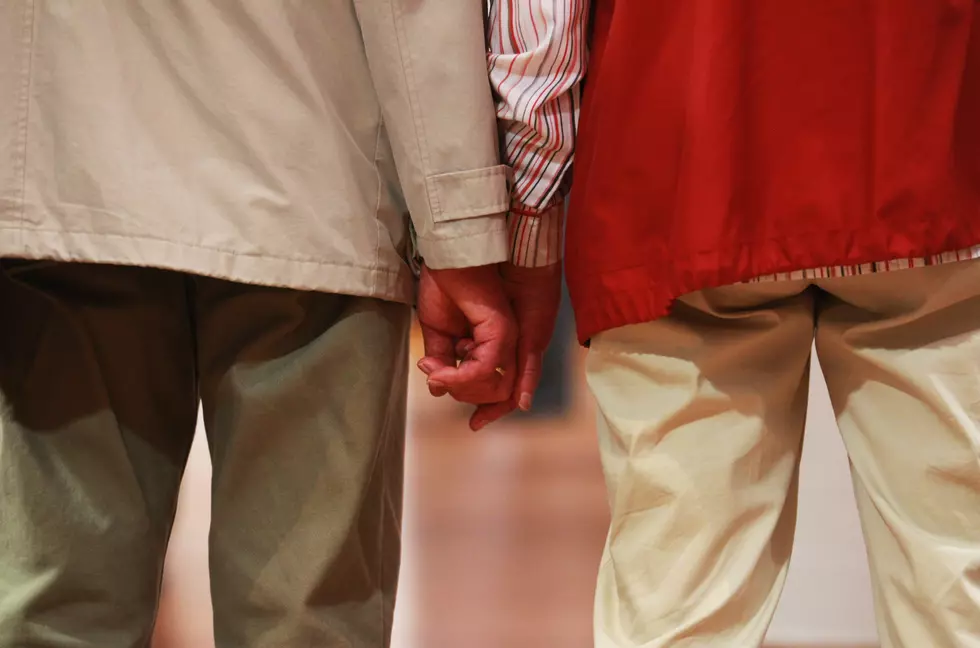 Wyoming Senior Hitchhikes 32 Miles To Visit Girlfriend In Nursing Home
Joern Pollex, Getty Images
Hank Ramak might be the most romantic boyfriend in Wyoming. Hank and Joyce Jackson met 34 years ago and they're still madly in love. Now that he can no longer drive, Hank hitchhikes 32 miles from his home in Byron to visit Joyce at a nursing home in Powell.
The 72-year-old Vietnam veteran suffers from macular degeneration and was recently unable to renew his driver's license.
"The fact that I couldn't drive anymore wasn't about to stop me from seeing Joyce," Ramak told the Powell Tribune. "It usually takes 1 1/2 to 2 hours to get to Powell. Sometimes I have to walk 4-5 miles before getting a ride."
Although Ramak is eligible for rides from the Wyoming Department of Transportation's Rural Transportation Voucher program, the waiting list for services in his area could be up to two years, according to the Associated Press.
For now, Hank will continue to rely on the kindness of strangers and plans to visit Joyce twice a week.