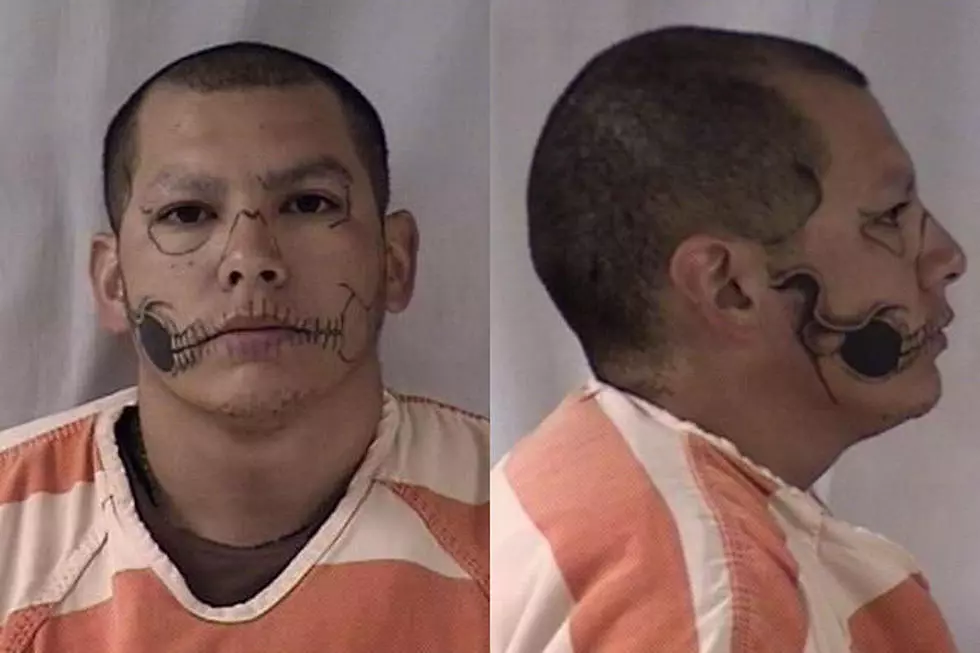 Wyoming's Dumbest Criminals Of 2018 [POLL]
Laramie County Sheriff's Department
2018 has been another banner year for the dumb criminals in the Cowboy State...and it's not ever yet. Here's a look back at the stupidest stories of the year.
1. Guy Pees On Old Faithful, Then Drives On A Golf Course In Cheyenne - What a long, strange trip it was for Gabriel Villalva. In September, the Greeley, Colo. resident was caught urinating on the Old Faithful Geyser in Yellowstone National Park. On his way home, he led the Cheyenne Police on a high-speed chase, drove over the golf course at the Cheyenne Country Club, and was finally arrested after his SUV caught on fire.
2. Hippie on the Highway  - Drug busts are nothing new for the Wyoming Highway Patrol, but this marks the first time someone was arrested pushing pot down the road on a dolly. That's what happened last month when a California man was stopped on the side of U.S. Highway 30 east of Cheyenne. When troopers discovered a warrant for his arrest, they also found seven pounds of weed on the dolly.
3. Wyoming Woman Accidentally Texted Cop to Score Drugs - In October, a  Powell, Wyo. woman thought she was texting her drug dealer. Instead, her offer to trade sex for meth was sent to a police officer. Powell Police Sgt. Paul Sapp was on duty when he received the mistaken message. Sapp agreed to meet the woman, then called the Wyoming Department of Criminal Investigation, who sent a plainclothes officer to pose as the drug dealer.
4. Man Taunts Bison In Yellowstone Road Rage Incident - Raymond Reinke's summer vacation didn't end well. But it could have been worse. After four run-ins with rangers in Yellowstone, Reinke snapped and was caught on camera harassing a 2,000-lb. animal. When the bison charged him, Reinke ran away, but he couldn't outrun the law. Later that week, he was arrested in Glacier National Park.
5. Cops Give Couple Directions to Jail - If you're smuggling 114 pounds of marijuana across the country, it's not a good idea to ask a police officer for directions. That's what happened in April when Interstate 80 was temporarily closed outside of Cheyenne. When Ngoc Pham and Hung Nguyen asked a trooper how to get around the roadblock, they told the patrolman they were going to Charlotte, North Dakota. Whoops.