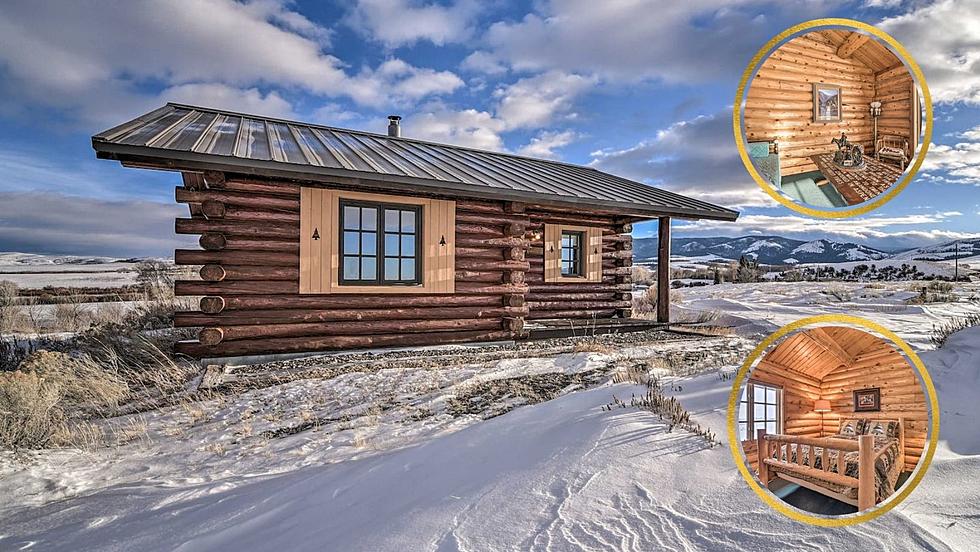 Yes, You Can Stay in this Encampment, Wyoming Forest Ranger Cabin
Entire cabin hosted by Evolve, Airbnb/Canva
If staying in a former forest ranger cabin is on your bucket list, I may have found the perfect place near Encampment, Wyoming. It's an Airbnb in the Medicine Bow-Routt National Forest.
It's hard to find a place to stay that is as rustic as this Wyoming place. It used to be a forest ranger cabin and is now a place you can get away to. Here are some pics.
Yes, You Can Stay in this Encampment, Wyoming Forest Ranger Cabin
Here's a little of what the host says about this remote cabin:
This warm and welcoming 1-bed, 1-bath log cabin boasts a rustic interior with a kitchenette, vaulted ceilings, natural sunlight, and plenty of charm. Relax on the deck, and fire up the grill for a sunset dinner while enjoying the peaceful, natural open space all around you. Endless adventures await you and your crew in the serene Medicine Bow-Routt National Forest!
This cabin is highly-rated based on what is shown on Airbnb so far with an average of 4.88 out of 5 as of this writing. The cost per night is $107 which isn't bad at all for a remote Wyoming location where you truly can get away from it all. Make sure to check the full listing on Airbnb for more pics, information, updates and availability.
LOOK: Famous Historic Homes in Every State
See Inside: Aaron Lewis' Luxurious $3.5 Million Rural Castle