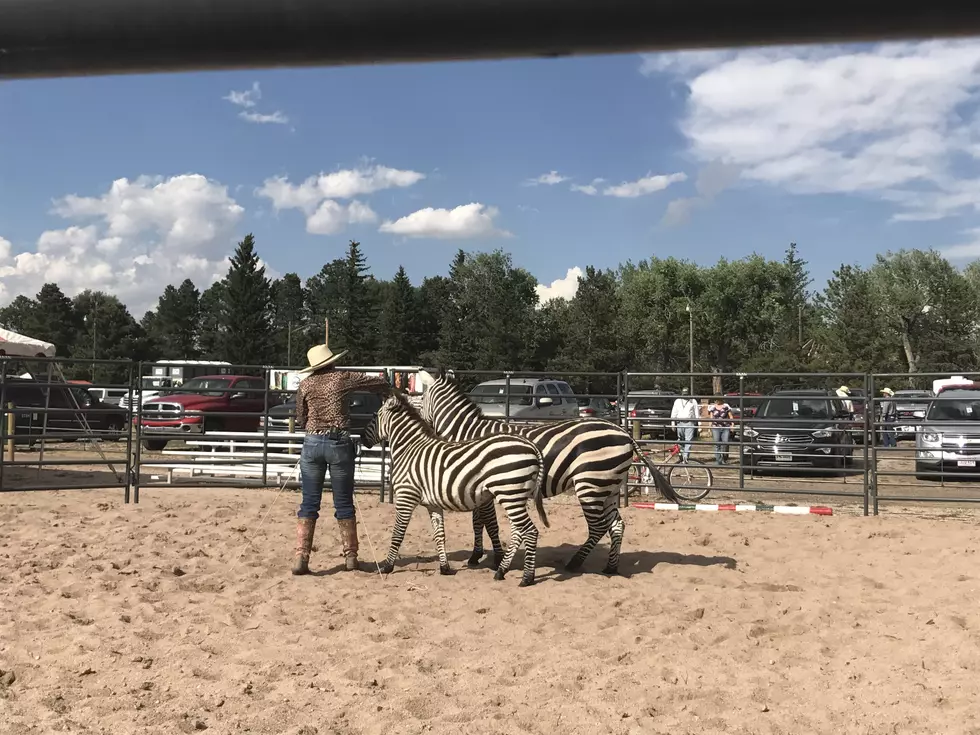 You Can See Zebras At Cheyenne Frontier Days… No, Really [Photos]
Jerrad Anderson, Townsquare Media
Cheyenne Frontier Days animal lovers can expect to find horses, cows, goats, donkeys, and zebras?
There are a couple of zebras roaming around the park this year, believe it or not. To spot them, you'll have to be a bit strategic.
On the southeast side of Frontier Park, you'll find a pen with many wild horses and donkeys (some of which you can adopt.) On the backside of the pen, there are two zebras.
You can only get so close to the animals, as they have their specific pen taped off, but they are pretty cool to see even from afar.
If you time it out right, there are a few short demonstrations in the corral next to the pen. Maddy, their trainer explains why they are working with wild horses and zebras, and highlights the similarities between the animals.