FBI and Wyoming State Bank Offer Reward For Information on Bank Robbers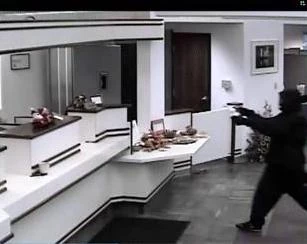 The Federal Bureau of Investigation (FBI) and Wyoming State Bank are jointly offering a $5,000 reward for information leading to the arrest and conviction of two men who robbed a Cheyenne Bank.On Nov. 26, 2012 the Wyoming State Bank located at 5538 Yellowstone Road was robbed by two men armed with handguns and dressed completely in black. This bank robbery was done in a particularly aggressive manner and law enforcement is requesting any information that may lead to the identification of the robbers.
Individuals with information about the bank robbery should call the FBI at 307-632-6224 or the Cheyenne Police Department at 307-638-TIPS.