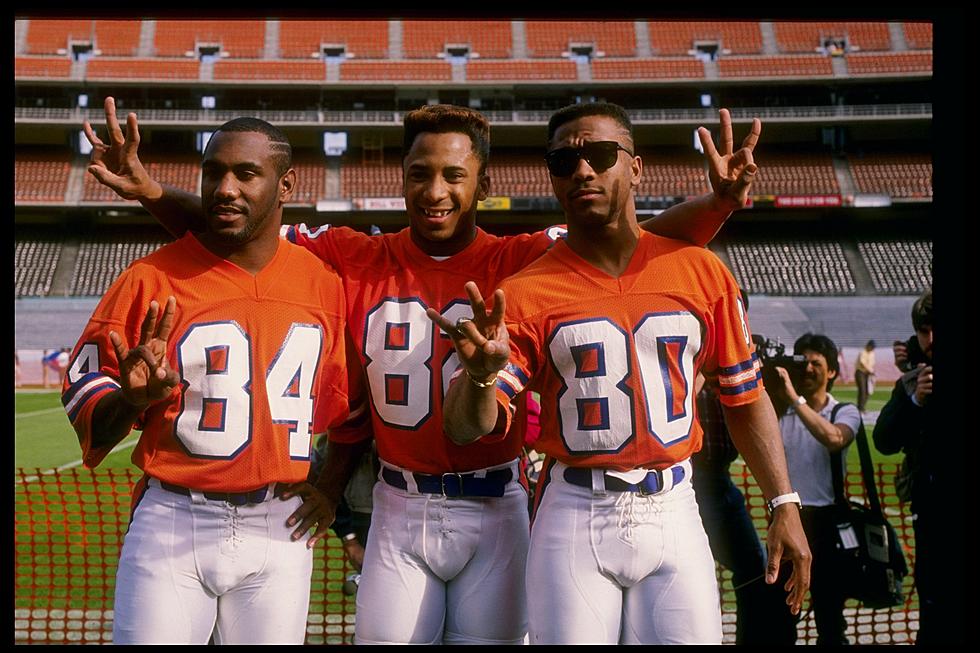 10 Former Denver Broncos You May (Or May Not) Have Forgotten
Getty Images
The Denver Broncos have an illustrious history that features some of the biggest names and best players to ever play the game. Names like John Elway, Terrell Davis, Peyton Manning, Floyd Little, Shannon Sharpe, Champ Bailey, Tom Jackson, Steve Atwater, Gary Zimmerman, and many more. Even including people that never played a snap in a Broncos uniform but were so instrumental to the success and the organization since 1960, like (Mr. B) Pat Bowlen, Dan Reeves, Mike Shanahan, and Red Miller.
I could probably go on a lot longer with that impressive list but for now, I'd like to focus on the "forgotten players". The players who made a brief impact. Maybe it was just a player that only had a great year or two, a few memorable plays that were made, or someone who wasn't really great but good enough to be on the team and stick around for a bit.
Growing up as an 80's kid, that was my wheelhouse for the NFL. Back in the day, I could pretty much recite most rosters in the NFL, and growing up in Ohio, I always had an affection for the Denver Broncos because I HATED the Cleveland Browns. The fact that the Broncos broke their hearts so many times in big games I've just always appreciated.
So as we get ready for another NFL season and hopefully an exciting and successful one for the Broncos, let's take a look back at the past and some of the players that you may (or may not have) forgotten about.
10 Forgotten Denver Broncos Players
For the 10th player you might have forgotten, I couldn't find a picture that I could use. But while some fans may not remember the name Jeremiah Castille, there's NO DOUBT every Broncos fan remembers the play he made on Earnest Byner in the 1987 AFC Championship game where he caused and recovered the fumble at the 2-yard line in the final minute of the game that ultimately sent the Broncos to Super Bowl 22.
YouTube/NFL
Denver Broncos Forgotten Players
TACKLE THESE: Check Out the Best Uniforms In Each NFL Team's History