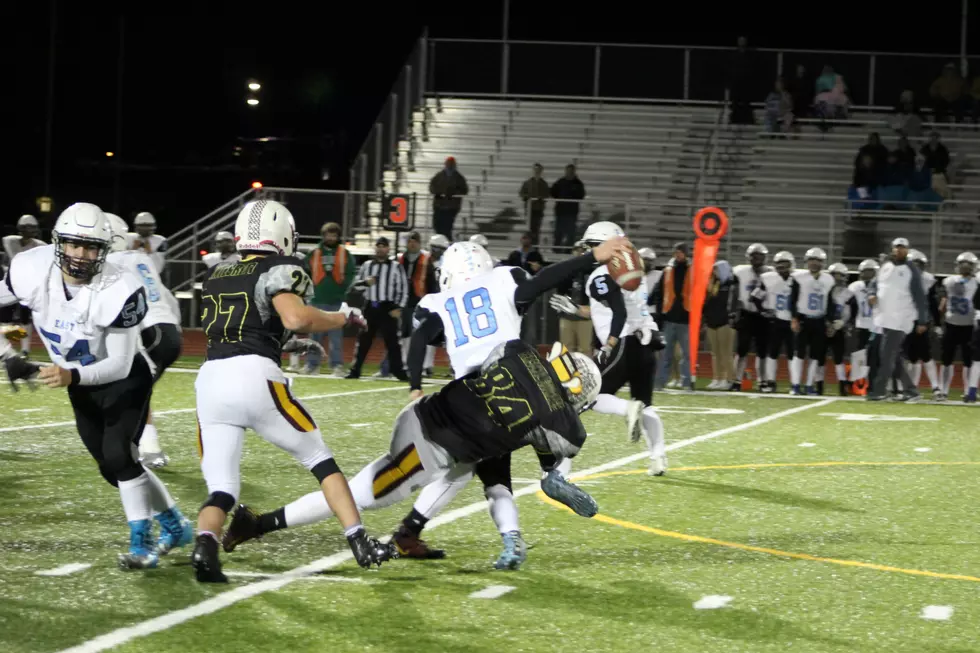 Best High School Football Playoff Games This Weekend
Courtesy: Vickie Puckett
Prep football in Wyoming is ready for the playoffs this weekend. The first round of three intense weeks begins with play Friday, and here are five games you should keep an eye on!
1

This 2A semi-final goes down Friday at 7:00 p.m. in Wheatland. This will be the third year in a row these two teams have played each other in the post season, splitting their previous two match-ups. While Greybull and Wheatland aren't geographically that close, ,they have developed a great rivalry of late.

2

Little Snake River at Hanna-Elk Mountain

Look for this to be an epic 6-man football shootout. H.E.M. went 6-2 on the season and Little Snake River 7-1. They didn't meet during the regular season, setting up a very interesting showdown. It's set for 1:00 p.m. in Hanna.

3

This 3A contest is going to be a tough battle in Sweetwater County. Douglas has only lost twice this season, yet still has to open on the road. Green River is also 6-2. Somehow it's been five years since these two power-houses have played in the post season. Kickoff is set for 6:00 p.m.

4

Thunder Basin at Kelly Walsh

Thunder Basin's first ever playoff game is as the 5th seed in class 4A football. They just missed hosting a playoff game, and instead have to travel to Casper to take on the 4th seeded Trojans. These two teams met just two weeks ago and KW won 21-7 on the road. This is likely the most evenly-matched 4A game of the quarter-finals. Kickoff from Casper is at 6:00 p.m.

5

Upton-Sundance at Rocky Mountain

This 1A quarter-final has a lot of questions. Primarily, because Rocky Mountain only played six games during the regular season, with two BYE weeks.Kickoff is set for 6:00 p.m.