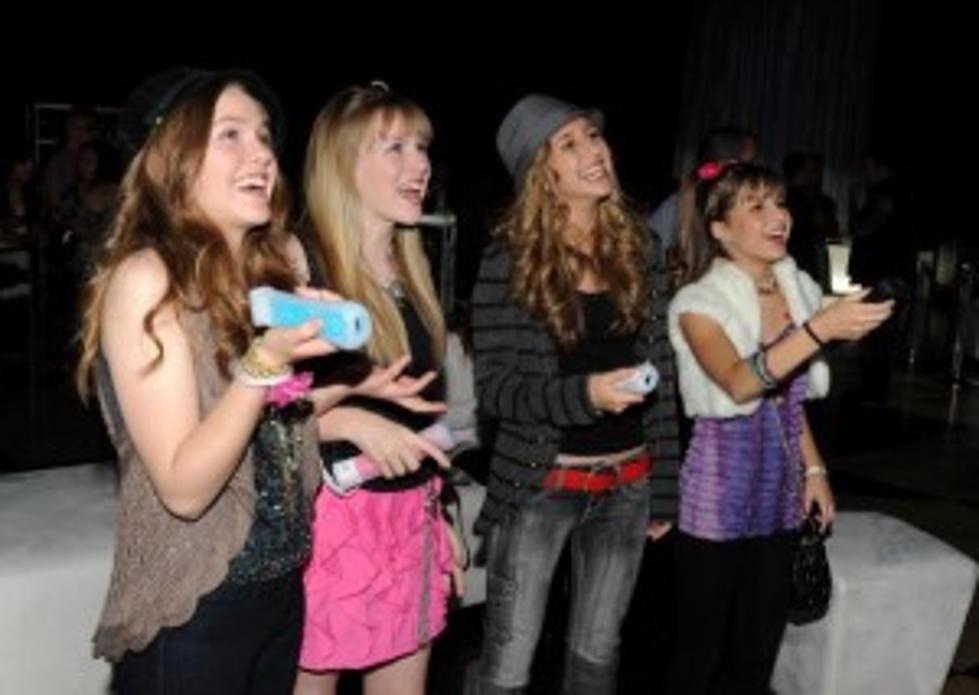 Best Places for a Kid's Birthday Party in Cheyenne
(Kevin Winter/Getty/Universal Studios Hollywood)
There's no need to drive to Colorado to throw a blast of a birthday party for your kid(s) when there are plenty of fun things to do right here in Cheyenne.
I asked Lesley and Dawn here in the Rock and Roll Skybox for their ideas, which I'll share with you below, in no particular order...
---
Roller City
5506 Weaver Road (map)
Price: Parties from $55 for 10 kids
From Lesley Martin
Having a birthday party for the kiddos at Roller City is like a Cheyenne staple. (institution??) You have to do it at least once. Roller City has been around since 1974, tucked away off Carlson on Weaver Road. Kids can invite their buddies and skate for two to three hours and have cake provided by Roller City or bring their own. The birthday section is always decorated for the festivities and a party price can range from inexpensive to totally free if you win one in their many giveaways. Parties usually go for kids from the age where they begin to skate until the time they think mom and dad aren't really the coolest people in the world — so preteen. Pack up the family and get ready to roll! They're on Facebook, too.
---
---
Cheyenne Ice and Events Center
1530 W. Lincolnway (map)
Price: Affordable
From Lesley Martin
The Cheyenne Ice and Events Center (formerly the Taco Johns Events Center), is a wonderful place to hold your little treasure's birthday party. So many options! Your child, from toddler to teen, along with ten or more of his/her closest pals can choose to play laser tag, or putt around the mini golf course. Depending on the season, they can either roller skate or ice skate. With a party rental you can bring in your own cake and party favors. The Cheyenne Ice and Events Center has something for everyone!
---
Graffito
317 W. Lincolnway (map)
Price: As much as you care to spend
From Dawn
Looking for some fun birthday party entertainment minus the crazy? Think Graffito in downtown Cheyenne for a relaxed, but creatively concentrated time painting, stamping, and stenciling whimsy on pottery. Birthday goers enthusiastically engage in decorating and personalizing their own piece of greenware to be glazed and fired by the helpful staff at Graffito. The party planner can either find his/her own muse, or breathe easy at the dedicated darlings peacefully and artfully absorbed. Artwork is usually ready in about a week — great timing to accompany thank you notes with each tyke's piece! If the Cheyenne weather is favorable, the Cheyenne Depot Plaza is just a block and half walk east to picnic, snack, or just enjoy some fresh air. Yahoo! Local thinks very highly of Graffito, too.
---
Vedauwoo
Via Happy Jack Road or I-80 (map)
Price: Free
From Jon Green
Vedauwoo is such a great place it also grabbed a mention in our best first dates post a few weeks back. Why is it one of Cheyenne's best places for a kid's birthday party? Let us count the reasons. It's good for both parent and child, with plenty of room for the young'uns to romp about but lots of beauty for the more sedate among us to appreciate. The price is right, too. It's out of town, so it counts as a trip, but its close enough to not break the (fuel) bank. Your kids can run around while you BBQ something up. Or they can climb the rocks, ride horseback or feed the critters (see the photo). Vedauwoo is a chance to bring the kids home tired, and there's nothing wrong with that.