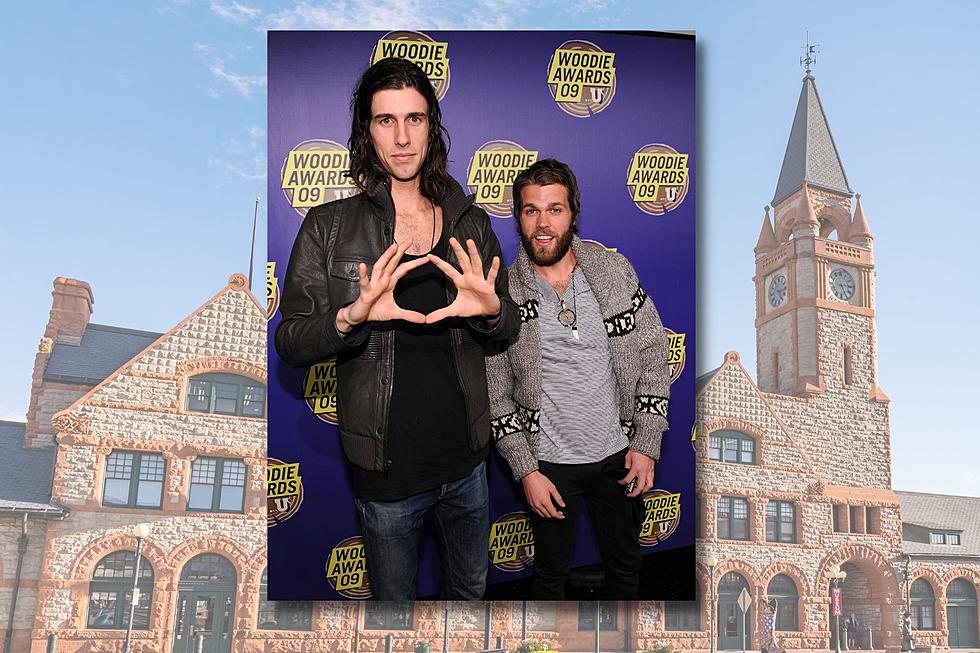 Billboard Charting Band 3OH!3 is Coming to Cheyenne This Summer!
Getty Images/Canva Pro
Summer is just around the corner, and you know what that means... Fridays On the Plaza are coming!
FOTP is the largest music fest held in Cheyenne, and every year brings a phenomenal mix of genres and bands to perform at the beautiful Cheyenne Depot Plaza. Last year, Cheyenne Presents brought 1990s punk rock classics Red Jumpsuit Apparatus and Amber Pacific to the stage. This year, they've already announced another punk cult classic band will be heading to Cheyenne.
You'll know them for their synth-pop vibes, electric rock tunes, and collabs with KE$HA and Katy Perry. Their top-charting singles, 'My First Kiss' and 'Starstrukk,' rocked the airwaves in the early 2010s.
You guessed it, 3OH!3 is coming to Cheyenne, Wyoming.
You can start freaking out now.
3OH!3 Takes the Fridays On the Plaza Stage
When does 3OH!3 roll into town? Cheyenne Presents announced on Facebook that the band will perform at the July 14th Fridays On the Plaza concert. So yep - you can party like a rock star right before Cheyenne Frontier Days arrives.
When Will the Fridays On the Plaza Schedule Come Out?
The full schedule for FOTP hasn't been released by Cheyenne Presents yet. BUT Cheyenne Presents promises several Grammy-winning and nominated artists are on the lineup. The full program will release on May 5th at the FOTP lineup announcement party. The party is free to attend, and the 200 visitors get swag bags!
About 3OH!3
3OH!3 is a duo from Boulder, CO, comprised of Sean Foreman and Nathaniel Motte. The band has performed at the MTV Awards and worked with famous artists like Lil John, KE$HA, and Rebecca Black. Their most recent album, 'Need,' was released in 2021. For more information on 3OH!3, click here.
10 Things Cheyenne Absolutely Does Not Need More Of