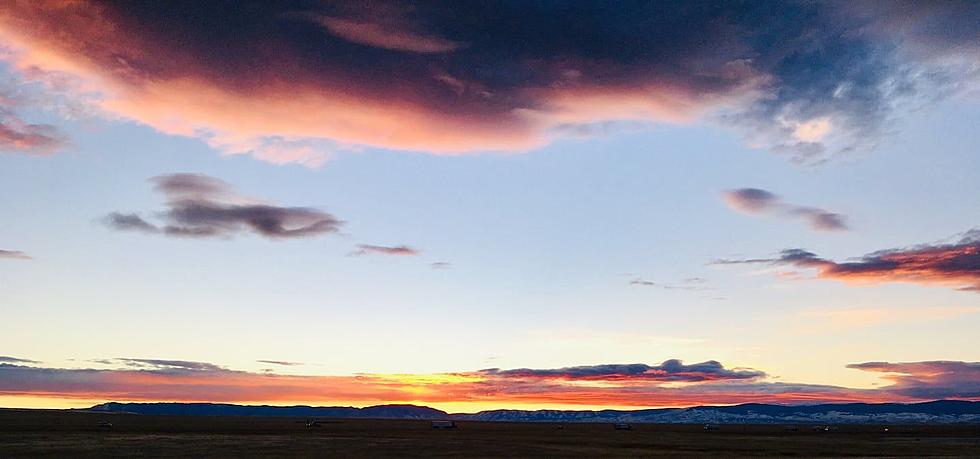 Cabin Airbnb Near Laramie Has Gorgeous Wyoming Sunset Porch Views
Entire cabin hosted by Valerie, Airbnb
When you try and getaway for a breather from life, what's your priority for a destination? If stellar Wyoming porch views are high on your list, you should see this Airbnb near Laramie which has gorgeous sunsets to spare.
This is the Hummel Cabin hosted by Valerie on Airbnb. Based on the reviews, this is a popular destination for skiers and when you see the location and views, you'll understand why.
Cabin Airbnb Near Laramie Has Gorgeous Wyoming Sunset Porch Views
Here's how Valerie describes this space on Airbnb:
Our cabin is fully furnished, for your convenience! Great mountain views! About 10 minutes West of Laramie. We have a queen in the master, a full and twin in the other bedroom, also the couch has a pullout bed! It is fully furnished, all you would need to bring is groceries, and your own shower things! We also have property for big trailers! Perfect for snow mobiles, or all the summer activities! The house has a washer and dryer, stove, microwave, fridge, toaster, coffee maker.
Back to that porch view. Wow. On the list of mellowing out possibilities near Laramie, this one is hard to beat. The rate is $150 per night according to Airbnb and Valerie's place average 4.88 out of 5 on the ratings as of this writing. Be sure to check out the full listing for more pics, details and updates if beautiful Wyoming sunsets are your priority.
FOR SALE: Feast Yer Eyes on This Pirate Ship
CHECK THIS OUT: This Texas Home Boasts Its Own Beach And Zipline