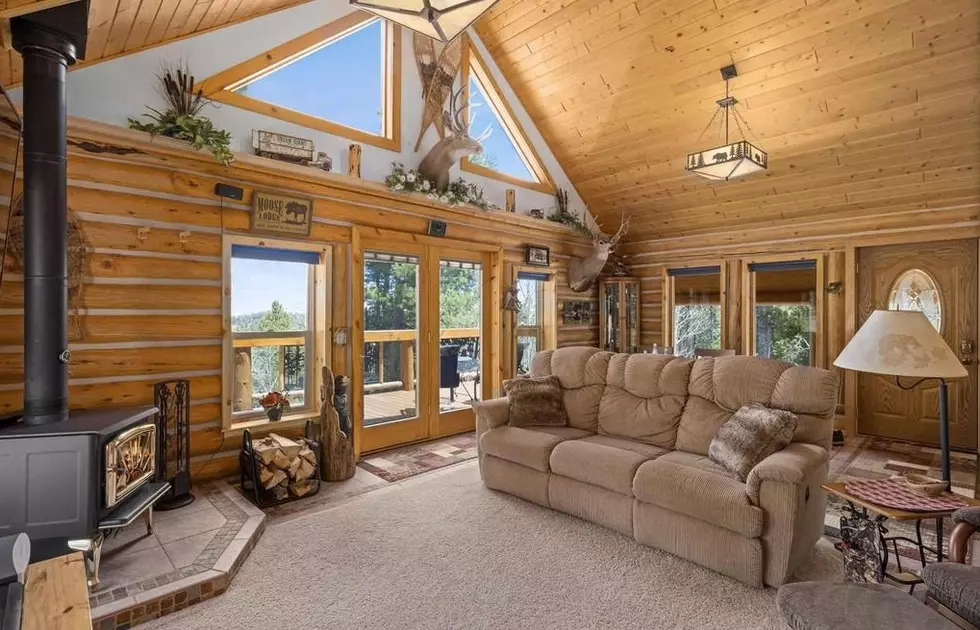 Dozen Pics of a Jaw-Dropping Log Cabin on Top of Casper Mountain
Tracie Calkin, Coldwell Banker The Legacy Group, Realtor.com
I have found my dream home. I'm almost afraid to share pics of it for fear that someone will snatch it up before I can convince a bank to let me pick up a briefcase full of I.O.U's. It's a log cabin on top of Casper Mountain and I've got a dozen pics to prove how dreamy it is.
I should point out that I am not a real estate agent and this isn't a commercial. However, I do love log cabins and the idea of this one on top of Casper Mountain is the stuff of daydreams. Seriously, check out these pics of 1701 E End Road on Casper Mountain.
Dozen Pics of Gorgeous Casper Mountain Log Cabin
On paper, it looks like a simple log cabin. It's a 2-bedroom, 1-bath home with just over 1,000 square feet on a 10.32 acre lot. But, when you realize where this cabin is located, it becomes next level sweet.
I found it looking at new listings on Realtor and I was immediately stricken. It has two 1,100 gallon cisterns for water storage. Along with hickory cabinets and granite countertops, that's really all I need to know.
One other tiny detail I forgot to mention. The asking price is $419,900, so if you could spot me $419,000, I could take care of the rest after I ask my friends for the other $900.
Check out the full listing on Realtor for more pics and information. If you do pick this bad boy up, please remember us little people when you decide to send out invitations for a Casper Mountain party.
Most Expensive Home Available in Casper
Wyoming's Most Expensive Home Currently Available