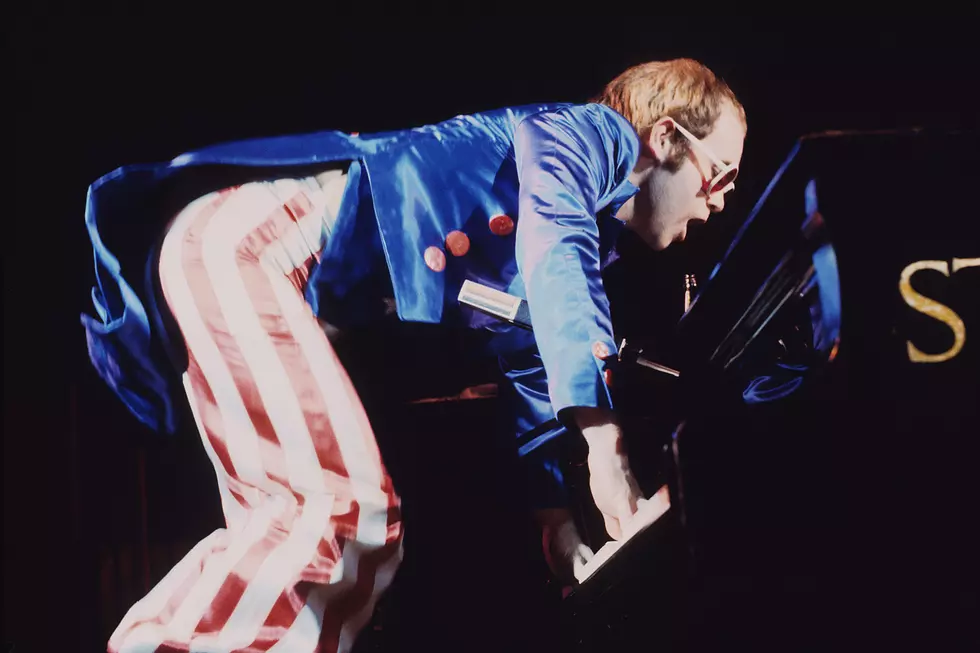 Elton John Book Recalls Infamous Fort Collins Concert With The Rolling Stones
Anwar Hussein, WireImage, Getty Images
When the Rolling Stones rocked Hughes Stadium in Fort Collins on July 20, 1975, they had an uninvited guest. Elton John recalls the infamous concert in his new autobiography Me, detailing the night he crashed the Stones' party and nearly sparked a riot in his cocaine-induced stupor.
"If I hadn't been coked out of my head when the Rolling Stones turned up in Colorado and asked me to come on stage with them, I might have just performed 'Honky Tonk Women,' waved to the crowd and made my exit," John writes. "Instead, I decided it was going so well, I'd stay on and jam along to the rest of their set."
One review from the concert noted that, instead of leaving the stage, John commandeered the keyboard and continued to play the wrong notes for the next ten songs. After nearly an hour, the restless crowd grew agitated and booed Elton off the stage.
"For a while, I thought Keith Richards kept staring at me because he was awestruck by the brilliance of my improvised contributions to their oeuvre. After a few songs, it finally penetrated my brain that the expression on his face wasn't really suggestive of profound musical appreciation," Elton admits. "I quickly scuttled off, noting as I went that Keith was still staring at me in a manner that suggested we'd be discussing this later, and decided it might be best if I didn't hang around for the after-show party." 
The Stones gig was one of only three concerts held at Hughes Stadium. After several neighbors complained about the crowd, a Fort Collins judge issued an ordinance limiting decibel levels in the area, effectively ending rock concerts at the venue.