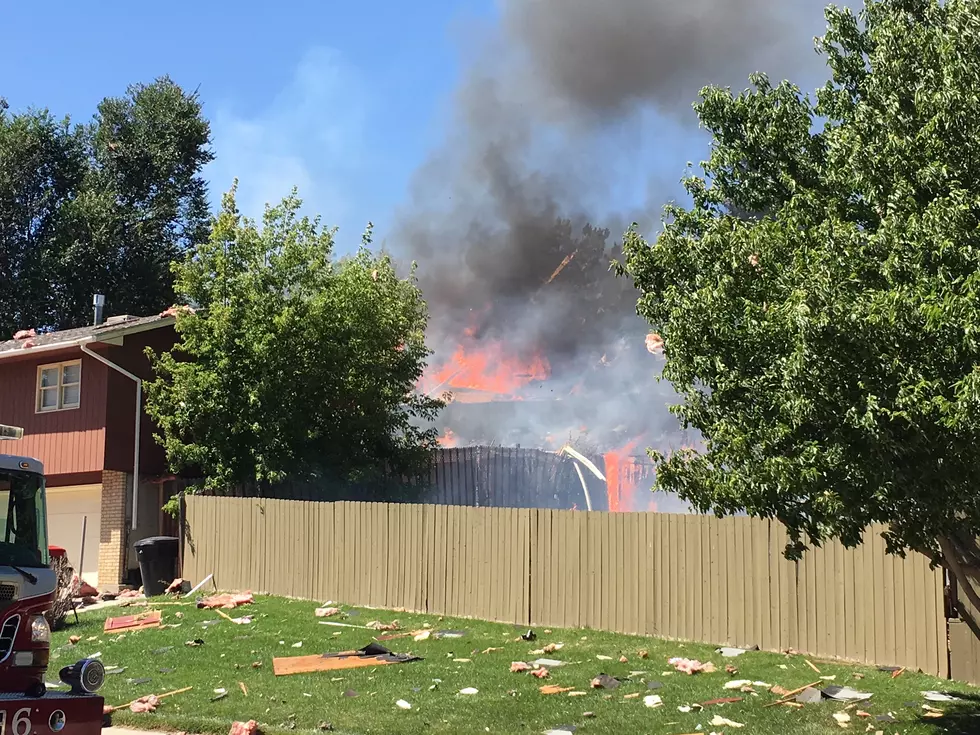 Five Homes Uninhabitable After House Explodes in Casper
Ian Delap, Townsquare Media
Investigators were able to determine so far that no one was inside the home, the release says.
All of the residents who have been displaced are staying with friends and family.
Nearly a dozen nearby residences were damaged by debris.
The explosion's cause has not yet been determined. The Bureau of Alcohol, Tobacco and Firearms is assisting with the investigation "out of an abundance of caution."
A few of the homes nearby are without power. If you're affected, contact Rocky Mountain Power at 888-221-7070 for an update.
The Casper Fire Department is also on-hand to assist those impacted by the incident. Dane Andersen with Fire Station 5 can be reached at 307-235-8325.
Area first-responders were called at roughly 12:30 p.m. Monday after a home in the Valley Hills neighborhood exploded. No one was injured.