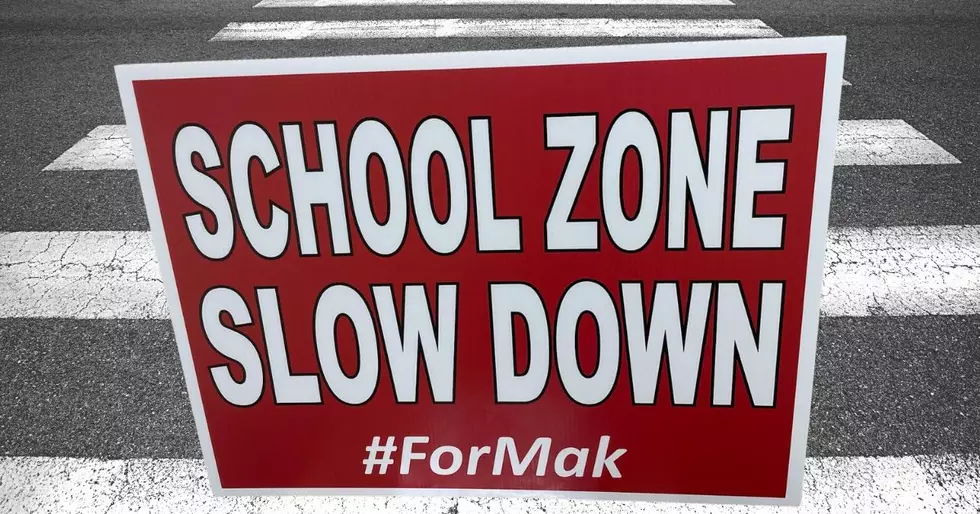 "ForMak" School Safety Effort To Headline "Weekend In Wyoming"
Credit: #ForMak via Janelle Jones/Canva Pro
The mother of a 13-year-old Cheyenne boy who was struck and killed in a school crosswalk last year will be a guest on the ''Weekend In Wyoming" program at 11 a.m. Saturday on AM 650, KGAB.
Police say 13-year-old Makaili "Mak" Evans was on his way to school when a woman driving a Ford Escape eastbound on Western Hills Boulevard hit him in the crosswalk in front of McCormick Junior High School on Nov. 5, 2021.
Evans was taken to Cheyenne Regional Medical Center with critical injuries where he was later pronounced dead.
But now, his mother, Janelle Jones, is channeling every parent's worst nightmare into an effort to improve school crosswalk safety with the ForMak campaign.
In the words of  the ForMak Facebook page, the goal is to "Raise awareness & funds for proper crosswalk lighting in & around school zones; to create a safer route to school." 
Jones is also working towards changing vehicular homicide from a misdemeanor to a felony under Wyoming law.
You won't want to miss this very special edition of ''Weekend in Wyoming" on Saturday at 11:05 a.m. on Saturday, August 27, on AM 650, KGAB!