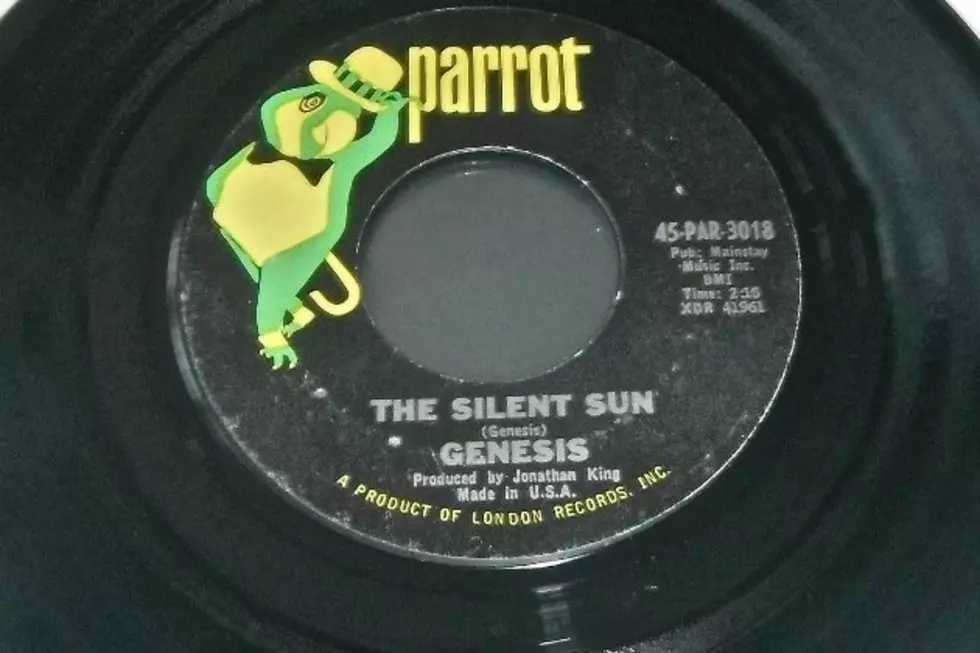 Genesis' Debut Single Sells for $3,850
eBay
A rare copy of Genesis' first single has sold for $3,850 on eBay after more than 20 bids. The band-written song 'The Silent Sun,' produced by Jonathan King, was released by Parrot Records in 1968.
Owing more to Bee Gees-style folk-pop than the progressive flights of fancy that would soon come from the band, 'The Silent Sun' was issued before the Peter Gabriel-fronted Genesis started work on their debut album, though the song did show up on their first LP, 1969's 'From Genesis to Revelation.'
This early version of the band featured longtime members Mike Rutherford and Tony Banks, along with original guitarist Anthony Phillips and drummer Chris Stewart -- who would soon be replaced by, respectively, Steve Hackett and Phil Collins.
As with most of the group's earliest songs, 'The Silent Sun' has pretty much been forgotten in the band's history. 'From Genesis to Revelation' was reissued in the U.S. in 1987 in an attempt to capitalize on the huge success of Gabriel's 'So' and Genesis' 'Invisible Touch.' The album was also reissued in the '00s.