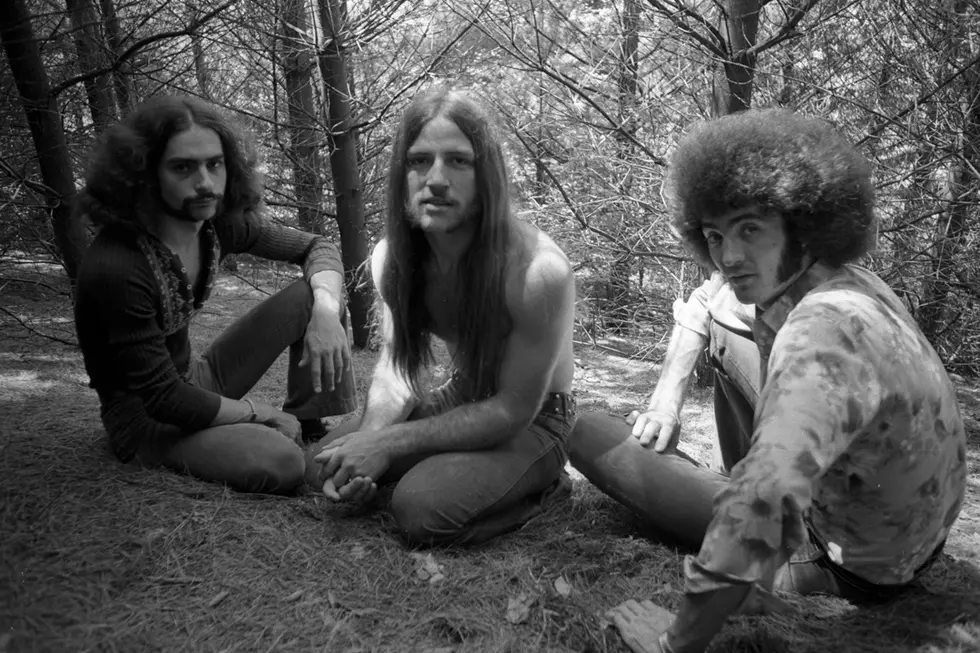 How Grand Funk Railroad Got on Track for 'We're an American Band'
Michael Ochs Archives, Getty Images
Grand Funk Railroad were huge during the first half of the '70s. Every album they released between 1969 and 1975 went either gold or platinum, and in 1971 they even beat the Beatles' box-office record at Shea Stadium, selling out the venue in less than 72 hours.
With manager Terry Knight at the helm, Grand Funk were on a skyward trajectory. But it wasn't a bump-free ride. In 1972, the band began to question some of Knight's decisions and eventually fired him.
With Knight out of the picture, Grand Funk started to focus on redefining their music, moving away from the harsher sounds of their early records toward a more commercial style. So they called upon Todd Rundgren to help them get there. He helped polish We're an American Band for the pop charts. As producer, Rundgren smoothed out some of the band's raw edges that helped define them during the first few years.
The album kicks off with the classic title track. Written by drummer Don Brewer, the song tells tales of road glory, with a cast of characters that includes legendary groupie Connie Hamzy ("doin' her act"), blues great Freddie King (who gets a nod for his poker skills) and "chiquitas in Omaha." On top of all this, they promised to come to your town and help you party down too. How many other bands had that on their to-do tour list?
Listen to Grand Funk Perform 'We're an American Band'
"Stop Lookin' Back" gets into a heavy-funk groove, with keyboardist Craig Frost and the rhythm section of Brewer and bassist Mel Schacher providing some solid support. Meanwhile, "Creepin'" buoys its steady R&B with an environmental center. Guitarist Mark Farner, a green advocate long before it became a thing, sings: "Hey, everybody, won't you lend me your ear? There's something to fear: Men getting rich off raping the land. I can't understand why we don't take them in hand." A killer guitar solo adds drama and tension.
The rocker "Black Licorice" recalls Grand Funk Railroad's early days, but with seriously smoothed-out production. Still, Farner cuts loose on both vocals and guitar. He's also in fine form on "The Railroad," a haunting number about the grind of day-to-day work.
The riff-heavy "Ain't Got Nobody" features some soulful backing vocals, while "Walk Like a Man" the album's second hit single, struts out in full peacock fashion. It's one of Grand Funk's finest songs, full of bravado but backed up by ace playing and forceful vocals. We're an American Band ends with "Loneliest Rider," about Native Americans and sung by Farner, who can trace part of his heritage to the people. The ceremonial drum beat that ends the song is quite fitting.
Originally released on gold vinyl (as was the title single), We're an American Band became a massive hit, reaching No. 2 for two weeks. The singles "We're an American Band" and "Walk Like a Man" climbed to Nos. 1 and 19, respectively. The LP went on to define the band and the next phase of its career. The following year, they released another Top 5 album and their second No. 1 single. Grand Funk Railroad were on a roll.
Rock's Forgotten Supergroups
Here's a quick rundown of dozens of would-be supergroups that the world at large has forgotten over the years.