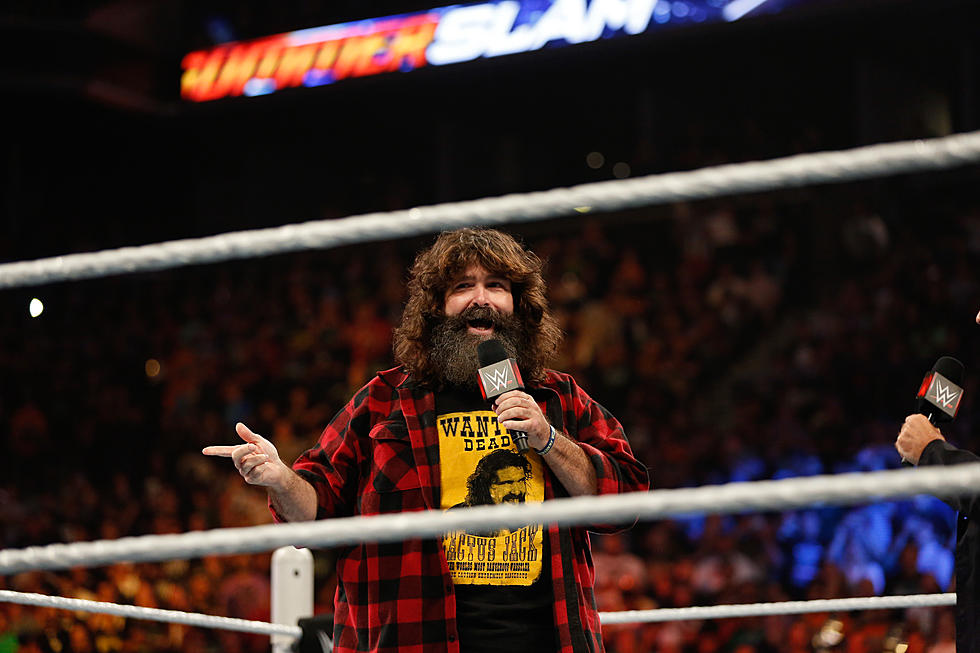 Here's How To Meet WWE Hall Of Famer Mick Foley In Fort Collins
(Photo by JP Yim/Getty Images)
WWE Hall of Famer, Mick Foley, is coming to Northern Colorado in April and you have the opportunity to meet him, here's all we know.
WWE Hall of Famer Mick Foley In Fort Collins
If you're a WWE fan, heck, even if you're not, you've almost certainly heard the name, Mick Foley. Mick wrestled in WWE (then WWF) in the mid-'90s and has basically been involved in one capacity or another with WWE since then. He's a three-time WWE World Heavyweight Champion, a best-selling author, a hardcore legend, a WWE Hall of Famer, and most recently, a touring comedian! Yup, Mick Foley now graces us with his presence on stage in a way we've never seen him before and he's coming to Fort Collins.
Where Will Mick Foley Be In Fort Collins?
Mick Foley's highly acclaimed "Nice Day Tour" is coming to the Comedy Fort in Old Town Fort Collins on Sunday, April 10th. The show will feature "Mick's unique storytelling style with an interactive fan Q & A session and individual 'meet & greet' opportunities for VIP ticket holders." Yes, you can meet the WWE Hall of Famer at this event and I'm so, so excited. I grew up watching WWE and while Stone Cold Steve Austin was my all-time favorite, Mick Foley was right behind him. His ability to entertain not just in the ring, but on the mic were only a couple of reason's why you just couldn't resist loving this man and all of his characters over the years. Can you name all of the faces of Foley? If so, then you absolutely need to get your VIP ticket and go see this LEGEND in our own backyard on April 10th. Have a Nice Day.
Rocky Mountain Grand Resort Proposed Loveland Project
$4.5 Million Colorado Mansion has an Indoor Pool With Water Slide
This amazing home has pretty much anything you could want in a home and more.