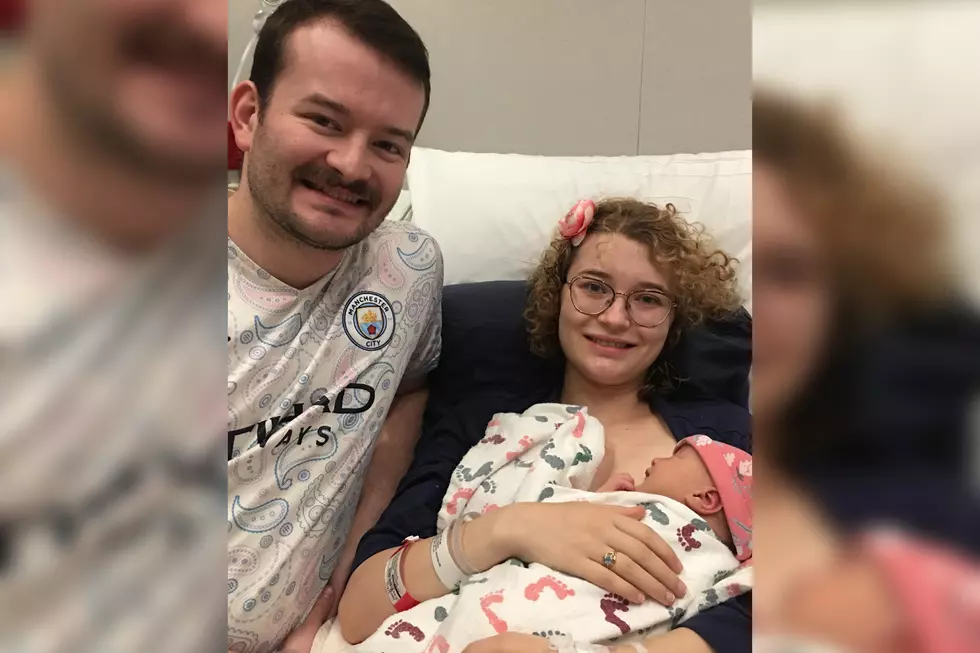 It's a Girl! Cheyenne Airmen Welcome First Baby of 2023
Cheyenne Regional Medical Center via Facebook
Cheyenne airmen Devon and Natalie Williams weren't expecting a New Year's baby, but their baby girl had other plans.
On Sunday at 3:32 p.m., the couple welcomed Sariah, their first child, into the world at Cheyenne Regional Medical Center.
Born before her Jan. 10 due date, Sariah weighed 6 pounds, 14 ounces, and measured 20 ½ inches long.
"It's the coolest thing," Devon said of being a new dad and the fact that Sariah's birthdate (1-1-23) is the first four numbers of the Fibonacci sequence, in which each number is the sum of the two preceding ones.
According to a CRMC Facebook post, Devon and Natalie, who have been in Cheyenne since May 2022 and are stationed at F.E. Warren Air Force Base, were surprised that Sariah arrived so early.
"They had both stayed up late on Saturday night to celebrate the New Year, and Natalie was going to tour CRMC's Mother/Baby Unit in the coming week," the post reads.
Because Sariah was the hospital's first baby of 2023, Devon and Natalie were sent home with a basket full of goodies for their little one.
READ MORE:
KEEP READING: What were the most popular baby names from the past 100 years?