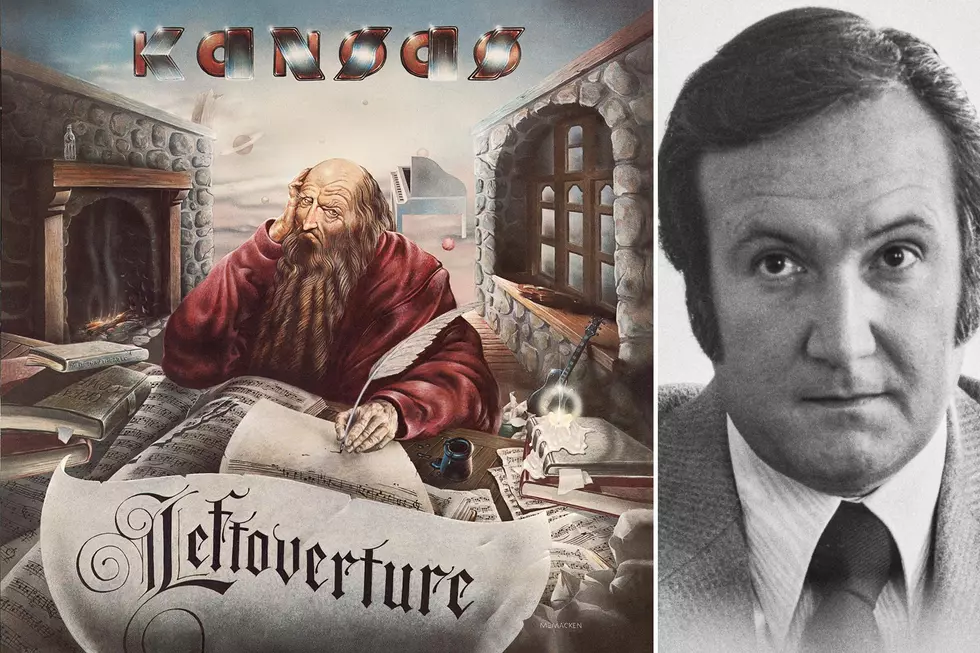 Kansas Still Doesn't Know What Don Kirshner Saw in Them
Getty Images / Sony BMG
Kansas members Rich Williams and Phil Ehart admitted they still can't understand what pop impresario Don Kirshner saw in them.
In a recent interview with Billboard, the two remaining founders said Kirshner, who signed them in 1974, was the only person who showed an interest in their prog-edged music, even though he was better known for his work with the Monkees, the Archies and others. In allowing them time to establish themselves with their fourth album, Leftoverture, he gave Kansas a career that's lasted more than five decades.
"When we were forming, it was right at the time the band Emerson, Lake & Palmer was coming out, Yes was coming out, Genesis," Ehart said. "That stuff was just starting to hit the United States ... [and] it showed us you could play different time signatures and things like that. We could do a song like 'Carry On Wayward Son' – all the different changes in that song might not have been performed before, especially on a single."
Williams added that the band was "tired of playing the required music you'd play in a bar. We were very inspired by what became called progressive music. That taught us you can sing about anything you want to, you can use any time signature, any approach you can think of, any instrumentation that appealed to us. We didn't want to emulate anything or copy the trends on radio. We wanted to do things our way, and we were very stubborn in that."
They agreed that Kirshner seemed an "unlikely champion" for a band like Kansas. "We never had another offer," Ehart noted. "Nobody showed any interest except him. We could never figure out what he saw in us, a bunch of long-haired guys in jeans, cowboy boots and overalls. … To this day, we still scratch our heads and go, 'Wow. Whatever he saw in us, he definitely delivered.' He made it happen. He put his money where his mouth was and let us make very good albums, and they weren't cheap. He gave us tour support. And of course, he recouped, but the point is he believed in us and was willing to invest in these young guys. Man, we owe that guy a lot."
Williams praised Kirshner's patience, noting that in the 21st century, a band wouldn't be given the time and support to release three LPs before finding success with the fourth. "By the third album there was a little more pressure," he explained. "The feeling was it was time to deliver. But that would never happen today, being given all that money … in hopes of something coming out of us. Donnie was patient with us, and [in 1976] Leftoverture exploded."
Kansas is currently touring North America, with dates running until Jan. 24.
Kansas Albums Ranked
These American progressive rock heroes went on a dramatic career arc.