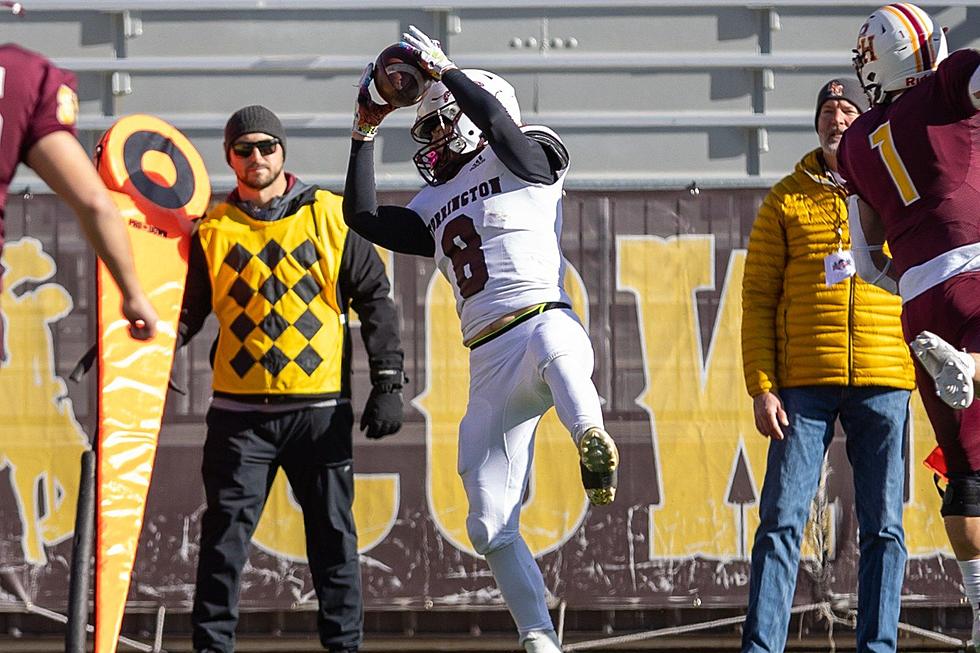 WyoPreps First All-Championship Game Football Team 2023
Photo Courtesy: Libby Ngo
The five football state championship games were last weekend in Laramie, and there were some great all-around performances.

With this in mind, I've decided to take a totally subjective look at an "all-tournament team" for the football title games.
Here are my picks for an all-championship game team based on offense and defense, with one addition of an 'athlete' spot on the offensive side of the ball.
These players are in no particular order and based solely on their play during a championship game.
Offense:
OL = Ty Bennick, Torrington
OL = Jesse Gibson, Star Valley
OL = Kolin Custis, Sheridan
OL = Zack Murphy, Big Piney
OL = Hunter Aagard, Burlington
TE/H-BACK = Joe Bassett, Burlington
WR = Dane Steel, Sheridan
WR = Karsyn Gurr, Big Piney
RB = Rueben Stoutenberg, Big Piney
RB = Kaiden Riggs, Torrington
ATH = Jordan Michaels, Burlington
QB = Smith McClure, Star Valley
Defense:
DL = Roger Young, Big Piney
DL = Kyzaia Jones, Wind River
DL = Joe Bassett, Burlington
DL/LB = Nathan Mirich, Cheyenne East
LB = Kiefer Dunham, Big Horn
LB = Caden Clifford, Big Piney
LB = Grant Thomson, Star Valley
DB = Jayden Crook, Star Valley
DB = Chase Hatch, Cody
DB = Dane Steel, Sheridan
DB = Landre Greiman, Torrington
Obviously, this will start some debate, which is just fine. These selections are 100% subjective and based on how I saw certain players impacting the game while observing all five games last weekend at War Memorial Stadium in Laramie.
Kudos to all the players who made the list and caught my eye. I thought about squeezing a few more onto the list but decided to keep it as close to the 22 on the field, as possible.
Wind River-Big Piney 9-Man Championship
Wind River-Big Piney 9-Man Championship
Gallery Credit: Sadie Snively
Big Piney-Wind River 9 Man Championship
Big Piney-Wind River 9-Man Championship
Gallery Credit: Libby Ngo
Torrington-Big Horn 2A Football Championship
Gallery Credit: Libby Ngo
Star Valley Vs. Cody 3A Football Championship
Star Valley Vs. Cody 3A Football Championship
Gallery Credit: Libby Ngo
Burlington-Little Snake River 6-Man Championship
Burlington-Little Snake River 6-Man Championship
Gallery Credit: Libby Ngo
East-Sheridan 4A Football Championship
East-Sheridan 4A Football Championship
Gallery Credit: Jolie Fay
Sheridan-Cheyenne East 4A Football Championship
Sheridan-Cheyenne East 4A Football Championship
Gallery Credit: Libby Ngo