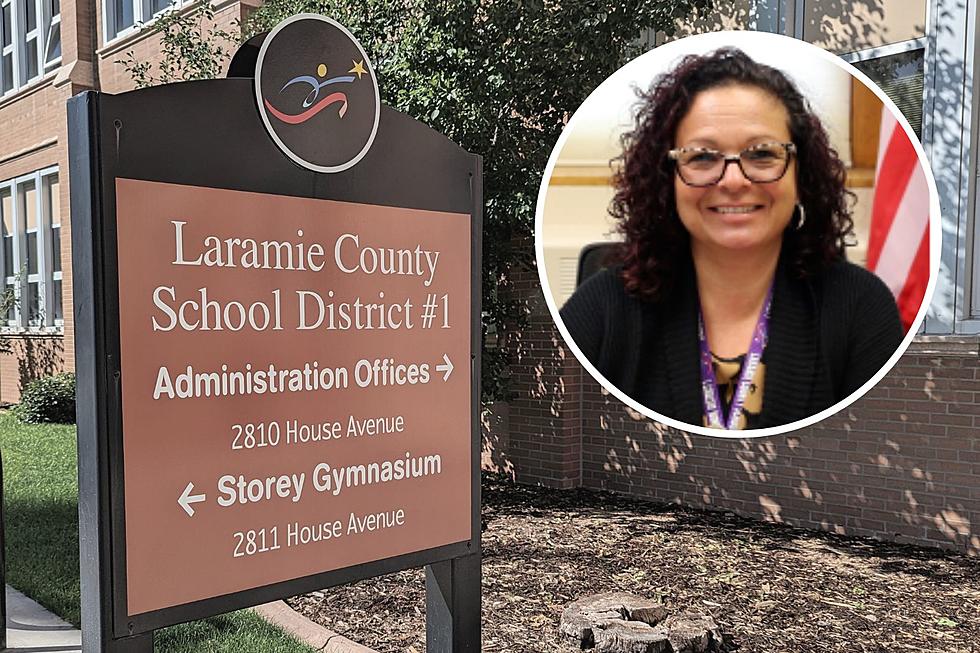 LCSD1 Release Statement Over Resignation of Superintendent Crespo
Phylicia Peterson, TSM SE Wyoming/LCSD1
As of this afternoon, Dr. Margaret Crespo has stepped down as Superintendent of Laramie County School District following an investigation by the LCSD1 Board into the alleged harassment accusations levied against Crespo.
The announcement came during a Special Session of the LCSD1 School Board, during which the Board approved Crespo's resignation. Notably, no explanation for Crespo's resignation was given during the public portion of the session. The Board did convene in Executive Session to discuss employee matters, but no information from the Executive Session is available to the public.
LCSD1 and Dr. Crespo released a statement following the announcement.
LCSD1 Board Statement Regarding Dr. Crespo's Resignation
Timothy Bolin, Chairman of Laramie County School District 1 Board of Trustees, issued a statement illustrating Crespo's services to the district and details the assumption of Dr. Stephen Newton as the acting superintendent. Newton has over 30 years of experience working in the education field and was a frontrunner for the superintendent job in 2021 when then-superintendent Boyd Brown retired. The statement gave very little detail regarding why the resignation of Crespo occurred:
"The Board thanks Superintendent Crespo for her dedicated work over the past two years. We appreciate everything she has done to implement the district's strategic plan along with her commitment to our students and staff and wish her well as she begins a new chapter in her career. Dr. Crespo has provided the attached letter to share with staff and the community."
The search for a replacement for Crespo has begun. The statement indicated that more information regarding the hiring timeline will release soon.
Dr. Crespo Addresses Resignation
Dr. Crespo's statement regarding her resignation outlines accomplishments and key goals from her tenure as LCSD1 Superintendent. Crespo noted, "Our work has brought a strategic plan, student readiness, healthy environments, and community partnerships."
Her statement is a brief tour through Crespo's career highlights, illustrating programs, college-level classes, and other opportunities achieved through the LCSD1 Elevate strategic plan.
Crespo said, "Our focus on SEL through Sources of Strength has helped hundreds of community members, staff, and students find their voice and bring a common focus to our wellness and health. The partnership with HealthWorks has brought needed medical support to our families through a mobile van program that visits our schools. Not to mention, our focus on equity and diversity has shown increases in the data. Students, like me, who learned English as a second language and our students who struggle with secure housing are exhibiting growth on our state assessments. Our partnership with LCCC will provide housing opportunities for our housing-insecure students and they too will have success. The students of Arp Elementary, no longer have to go to school in a building that is inadequate. Together, we have made a difference."
Dr. Crespo went on to add that she has "determined it is time for [her] to begin a new chapter."
No clear indication of Crespo's decision to resign or the Board's decision to accept her resignation was given in either statement. Find the full statement from LCSD1 and Dr. Crespo here.