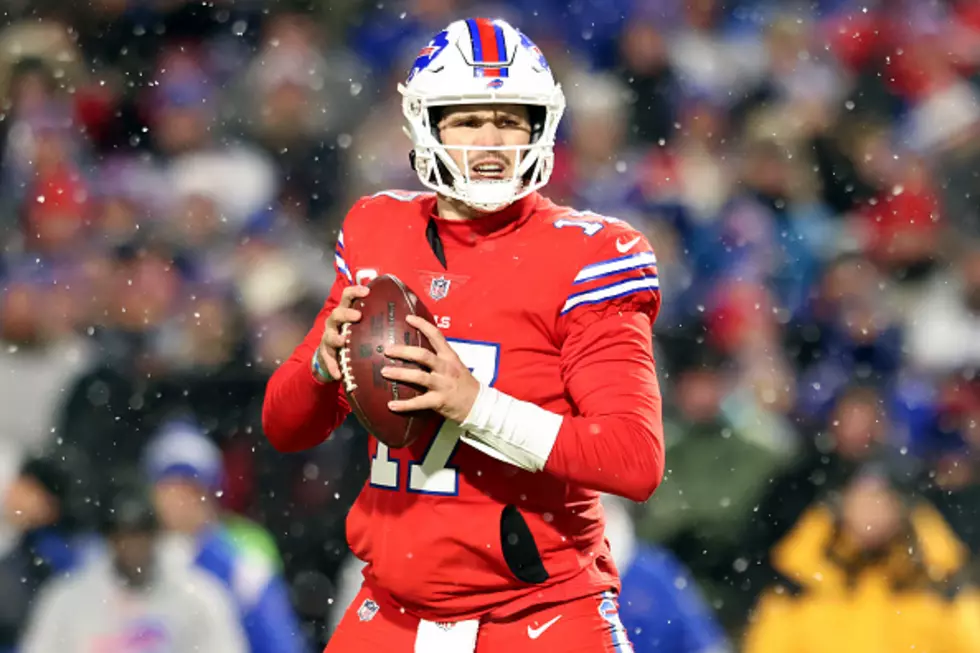 Josh Allen Will Do This For The First Time In His NFL Career This Weekend
Getty Images
Josh Allen came to the NFL in 2018.  With all that he's been able to do with the Buffalo Bills, it's hard to believe he hasn't done THIS yet...
For More On The Buffalo Bills Click Here
He's broken records that have stood in Buffalo for years.  He's got a list of players that he's hurdled over.  He was able to take the Bills to the playoffs and win their first playoff game in years.  He's led his team to back-to-back AFC East Championships (and working on his third).
But somehow...he's never done this.
He's never started a game against the Chicago Bears.
Weird to think about, right?  He's played against 30 teams, but this weekend will be the first time that he will be suited up to play against the Chicago Bears.  Hopefully he will never play against that 32nd team.  (I'll spell this one out for you...the only other team besides the Bears that Allen hasn't played against is the Bills...and we hope that never happens.)
Now, if you're saying, "But wait...the Bills played the Bears in the pre-season last year" then you'd be right, but he never suited up.  Mitch Trubisky started that one against his former team.  The last time the Bills played the Bears in the regular season was in 2018.  Unfortunately Allen was on the sidelines with an injured elbow.  Nate Peterman got the start for that one.
We're still hoping that this game is able to happen this weekend.  The Bills are leaving tonight in order to get into Chicago before the big storm hits on Friday (when they would normally fly out) but they're going to see some pretty extreme weather there this weekend too.  There was already talk about whether or not the game would be moved.  As of right now, it's still scheduled to go on as planned, but if the rest of this year continues like the first part started, we never can tell what we should expect.
11 Pictures of Why We Love Josh Allen
Josh Allen Lighted Shrine
Buffalonians Would Hate To See Josh Allen Endorse These Companies