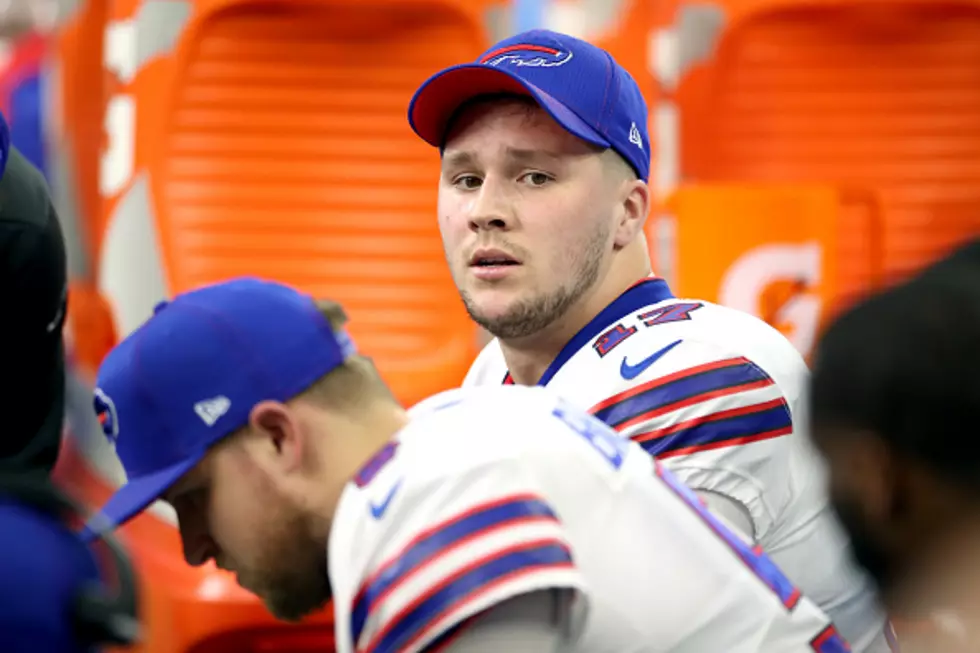 Josh Allen Is NFL's Best Trash Talker, Apparently
Getty Images
Josh Allen is our guy.
He is the guy that is the next era of the Buffalo Bills. The era that we are going to be able to tell our kids about, like Jim Kelly in the 90s.
Josh Allen seems to be a great kid. At 24, he led the Buffalo Bills to the AFC Championship game, but the growth he has showed over his first few seasons has been phenomenal. The Buffalo Bills are in good hands with Josh Allen around. But, Josh isn't afraid to trash talk some either.
Last week, Ravens cornerback Marcus Peters was in a conversation with Aqib Talib who played with Tampa Bay on the podcast "Catchin' Fades" and they were talking about some of the best trash talkers in the NFL. Who would have thought that it was JOSH ALLEN who came up?
"and this s*** was cool. It wasn't to be disrespectful or nothing. Its just he out here, real s*** talkin'", they said in the Podcast. You can see a clip of it in the video below. Note that there is some swearing in there and is not safe for work. 
That wasn't the first time that Josh Allen was noted as a big trash talker, NFL head coach John Harbaugh said that Josh's been like that a since he started in the NFL:
I told him I just loved on the sideline that he was over there, he's running hard, he looks like a fullback out there running, got smashed on the sideline, he came up jawing and talking and shoving and pushing and… rookie quarterback? I was like 'Man, I love this guy, this is great," Harbaugh said in January. "I really respect him, I really like him, too", according to Bills Wire.
Buffalo Bills 2021 Schedule Week-By-Week
Buffalo Bills 2021 Game Schedule - Week by Week