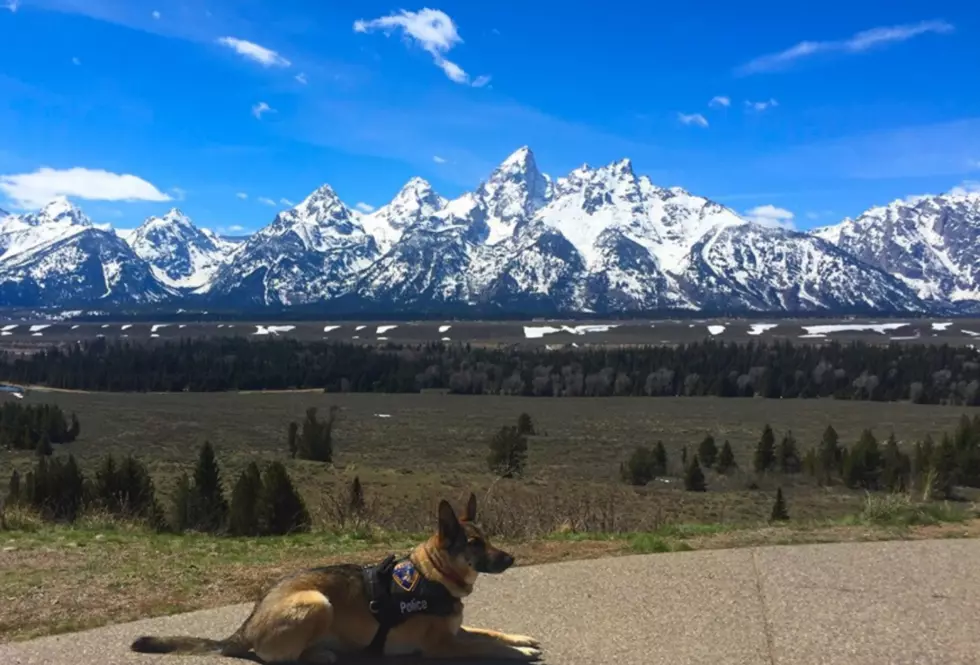 Lander Police Honor K9 Cop Who Protected First Lady Melania Trump
Lander Police Department
When Melania Trump came to the Cowboy State this month, the Secret Service enlisted a bomb-sniffing dog from Lander to help protect the first lady.
Yesterday, the Lander Police recognized K9 cop Sable and her handler Sergeant John Cunningham for their work securing several sights during Trump's two-day visit to Jackson Hole in early October.
"Sable is an outstanding dog and has earned recognition through her hard work, passion, and dedication to her job," Cunningham said in a Lander PD Facebook post.
Cunningham and the four-year-old German Shephard worked with the United States Secret Service Presidential Protection Division, the Wyoming Department of Homeland Security, and the Jackson Police bomb squad, searching for explosive devices in the Jackson Town Square where the first lady greeted a local boy scout troop, along the Snake River where Trump went white-water rafting with a group of fourth grade students, and in Yellowstone National Park where she urged children to spend time outdoors as part of her "Be Best" campaign.