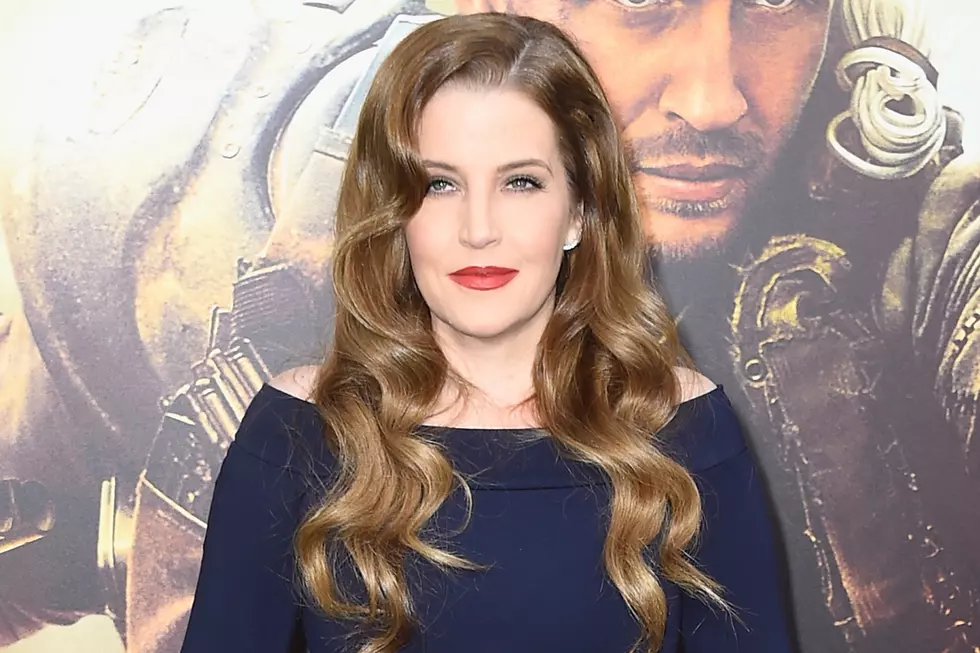 How to Watch Lisa Marie Presley's Public Memorial Service
Frazer Harrison, Getty Images
Lisa Marie Presley's memorial service will be open to the public, and it is also set to stream online. Read on to find out how to watch the late singer's public memorial service from home.
How Did Lisa Marie Presley Die?
Lisa Marie Presley died on Jan. 12, 2023, after suffering full cardiac arrest at her home in Calabasas, Calif. Paramedics who responded to the emergency call were able to revive her and transport her to the hospital, where she was reportedly pronounced brain dead. Her family signed a DNR due to her "hopeless condition," and her mother, Priscilla Presley, broke the news of her death that afternoon.
"It is with a heavy heart that I must share the devastating news that my beautiful daughter Lisa Marie has left us," she said in a statement to People. "She was the most passionate strong and loving woman I have ever known."
"We ask for privacy as we try to deal with this profound loss," Priscilla added. "Thank you for the love and prayers. At this time there will be no further comment."
What Was Lisa Marie Presley's Cause of Death?
A medical examiner's ruling on Lisa Marie Presley's cause of death has been deferred pending further tests.
Where Is Lisa Marie Presley Buried?
Lisa Marie Presley was buried in the Meditation Garden at Graceland in Memphis, Tenn., on Thursday, Jan. 19, beside her son, Benjamin Keough, who died in 2020 at the age of 27. Presley's father, rock music legend Elvis Presley, and his parents, Gladys and Vernon Presley, are also buried in the Meditation Garden at Graceland.
What Are the Details of Lisa Marie Presley's Public Memorial?
Lisa Marie Presley's public memorial is set to take place on the north lawn of Graceland beginning at 9AM on Sunday (Jan. 22). The service is open to the public. A procession to view Presley's final resting place in the Meditation Garden will follow, with attendees on the north lawn invited to join the procession following Presley's family and friends.
Is Lisa Marie Presley's Funeral Streaming Online?
Lisa Marie Presley's public memorial will stream online via Graceland's livestream page. The family is asking for donations to the Elvis Presley Charitable Foundation in lieu of flowers.
Who Owns Graceland Now That Lisa Marie Presley Is Dead?
Lisa Marie Presley had three other children in addition to her son: Riley Keough, 33, and 14-year-old twins Harper and Finley Lockwood. Her three surviving children will inherit Graceland, the family has confirmed.
PICTURES: See Inside Lisa Marie Presley's Spectacular California Mansion
Lisa Marie Presley's final home was a spectacular estate in California, and pictures show an ultra-luxurious property that was a fitting home for rock music royalty.
Lisa Marie Presley Through the Years
Take a look back at the memorable moments from throughout Lisa Marie Presley's life and career. She died on Jan. 12, 2023 at the age of 54.
Rarely Seen Pictures of Elvis With Lisa Marie Presley
Lisa Marie Presley was nine years old when her father Elvis Presley died in 1977. This gallery of rarely seen family pictures shows how fond the rock n' roll legend was of his little girl.
On Jan. 12, 54-year-old Lisa Marie Presley
died
after going into cardiac arrest. Like her father, she leaves behind a young family.