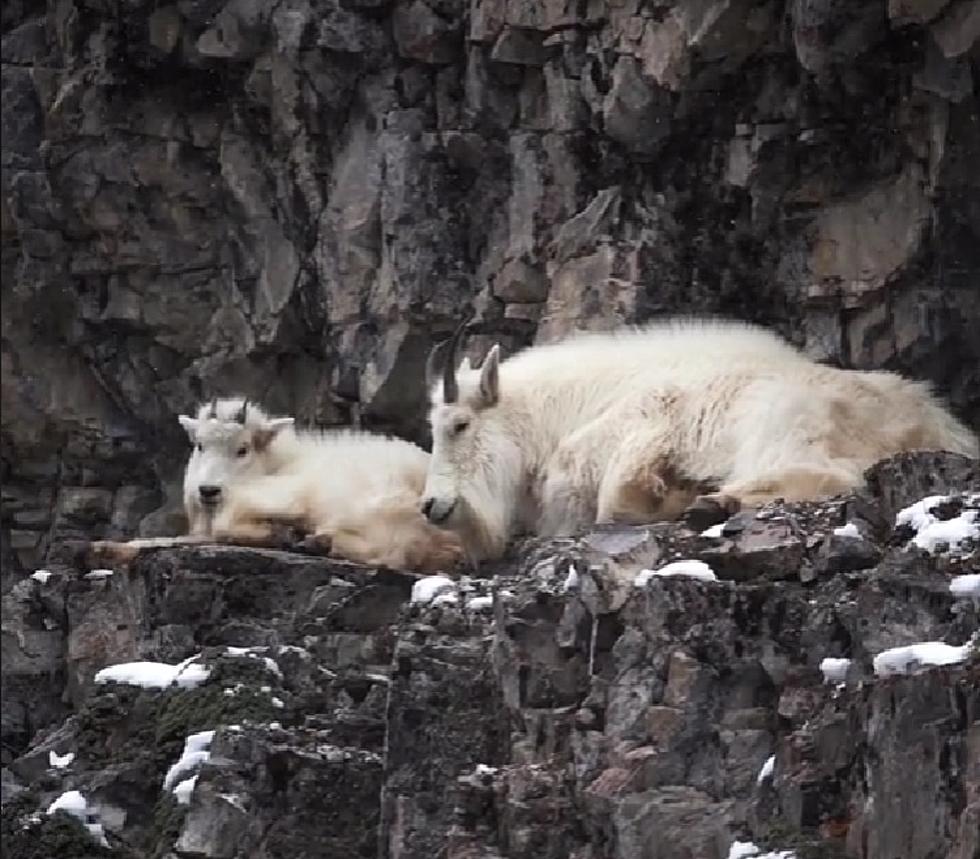 LOOK: Beautiful Video And Pictures Of Rare Wyoming Mountain Goats
takethewildroad via Instagram
Before we take a look at the gorgeous video and photography that Wyoming-based wildlife photographer Jessica Hadley recently shared with us, I thought it would be a good idea to talk about Mountain Goats.
Many people confuse Wyoming's Bighorn Sheep with our Mountain Goats.
Mountain Goats have long white shaggy coats and black horns that grow upwards and back. Mountain Goats are commonly found at much higher altitudes.
Big Horn Sheep have short brown coats and horns that curve down and around their eyes, they can be found at lower altitudes and as a result are seen often in Wyoming.
 

 

 

View this post on Instagram

 
Now that we've cleared that up, let's talk about the amazing video and pictures taken by Jessica Hadley.
Mountain Goats tend to hang around steep cliff faces and along knife-edge ridgelines, which makes it fairly easy to spot them when you're on the appropriate terrain.
It's getting to the right terrain that's the tricky part.
Hadley is a wildlife biologist and photographer in Northern Wyoming and she often shares videos and pictures on her social media. When I came across a recent post of Mountain Goats enjoying some Spring snow I knew you'd want to see it.
View this post on Instagram
A post shared by Jessica Hadley (@takethewildroad)
Who knew that Mountain Goats were so cute?
I swear they are smiling in some of that video, and how about the adorable tail wag?
They truly are beautiful animals.
You can find more of Hadley's work by following her on social media.
Top 25 Wild Mammals That Call Wyoming Home
Wyoming is home to well over 100 mammal species.
How To Survive An Attack By These 7 Dangerous Wyoming Animals
We know that Wyoming is full of dangerous animals, but do you know what to do when one attacks you? Here is a "just the facts" guide to what to do when 5 of the most dangerous animals in Wyoming attack.