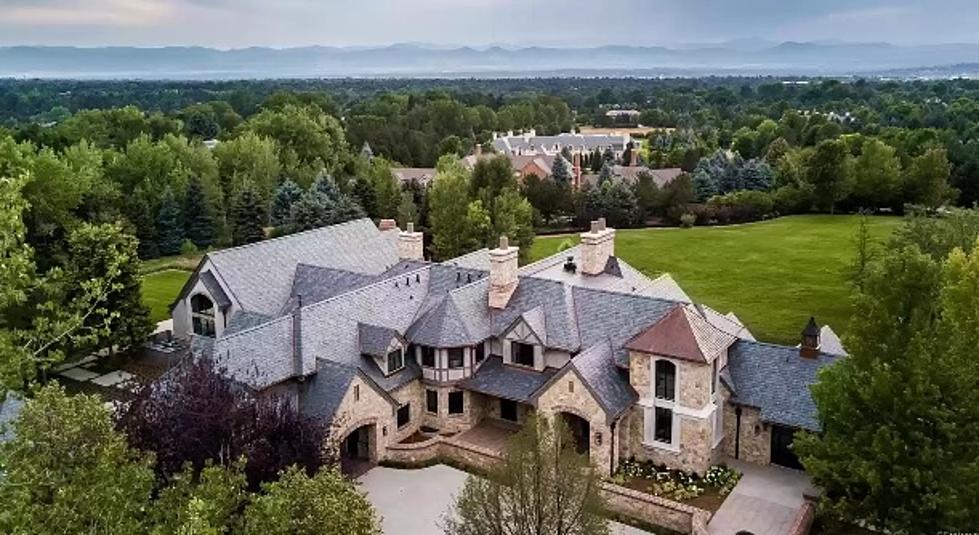 LOOK: Russell Wilson Purchases New $25 Million Home in Denver
Realtor.com
The new franchise quarterback for the Denver Broncos, Russell Wilson, is making himself at home in Colorado to the tune of a $25 million house that is just as extravagant as the price tag, if not more so.
Wilson's new mansion is a 4 bedroom, 6.5 bathroom home in Englewood, which is still a part of the Denver metropolitan area. It's on Cherry Park Hills Drive. Wilson and his wife, pop star Ciara, recently sold their 6-bedroom, 7-bathroom home in Seattle for $36 million. Despite the cost, they are actually making an upgrade in terms of home size. Their Seattle, WA home was 11,104 square feet, but their new home down south in Colorado is 20,060 square feet.
According to The Denver Post, Wilson's new Denver home comes with a pool, game room, home theater (probably for watching game film), and a nine-car garage. The home also sits on 5.34 acres, according to Realtor.com.
The money that Wilson put down for his new Denver home is the most is record-breaking as it is the most money ever put down for a home in the Denver metropolitan area. Prior to the new purchase, a penthouse in downtown Denver's Four Seasons Hotel for $16 million had been the most expensive residential property, which was last sold in 2020.
According to Niche.com, the new home in Cherry Hills Village in Englewood, located in Arapahoe County, is also in the 7th best spot in Colorado to raise a family, according to Niche.com. So enough background about the new home for the Denver Broncos franchise hall-of-fame quarterback, let's take a look at this thing...
Russell Wilson's $25 Million Home in Denver
Cheyenne Million Dollar Home Looks Like Kevin McCallister's House
LOOK: Wyoming Hundred-Acre Property Has Airstrip & Airplane Hangar
Cheyenne's Newest Uniquely Designed House on the Market
The Most Expensive Apartment for Rent in Cheyenne