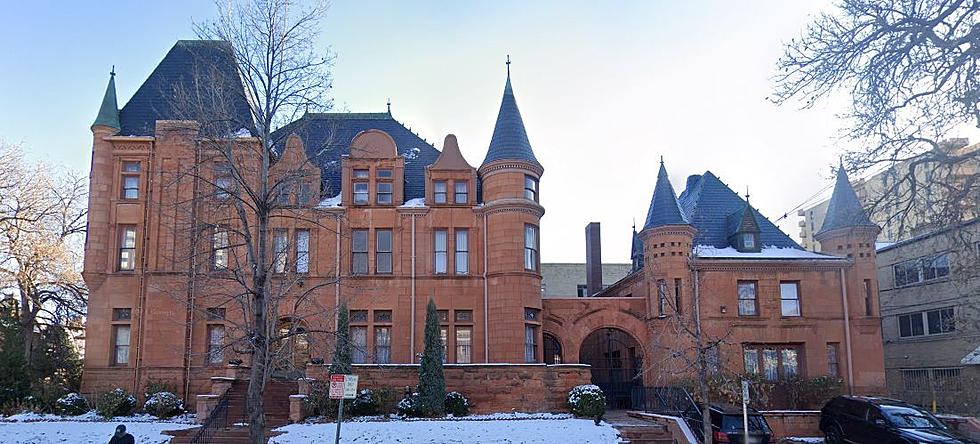 One of Denver's Most Haunted Buildings is Now an Elegant Hotel
Google Maps, Patterson Inn
Now a boutique hotel, Denver's Patterson Inn, is a prominent castle-like structure in the Capitol Hill neighborhood, that has been featured on multiple television shows including The Bachelor - however, the historic building also has a reputation of being haunted, which many people have witnessed for themselves throughout the years.
The Croke-Patterson Campbell Mansion was built in 1891 and the brick and sandstone mansion is regarded as one of the finest examples of Chateauesque-style architecture in Denver. After serving as a residence to several different wealthy and notable Coloradans, the building then became home to the Joe Mann School of Orchestra. Following that, the KFVR radio station moved in, and in 1930, it was converted into seven apartments. The property changed hands a few more times over the years and finally became the Patterson Inn in 2013.
Although the mansion has seen many faces pass through, some of those souls have never left. Many people even believe the home's original owner, Thomas Patterson is one of the spirits still lingering at the location. Patterson died in the home in the 1920s
There have been numerous paranormal stories to come out of the Croke-Patterson Mansion throughout the years. Besides seeing mysterious apparitions, visitors commonly hear eerie sounds and voices. In particular, multiple people have reported hearing a baby crying hysterically down in the basement, as well as dogs barking upstairs. During a 2011 renovation project, construction workers reported seeing ghostly figures of children, plus experiencing unexplained changes in temperature and hearing strange voices. Crews also found vintage artifacts, including kid's clothing, within the building's thick walls. Other stories note drawers opening and closing by themselves on the mansion's third floor.
Besides making an appearance onThe Bachelor, the Millionaire's Row mansion was featured on a slightly darker TV show called Portals to Hell. The episode investigated some of the creepy occurrences that have taken place and confirmed that at least one woman had died inside the mansion at one point in time.
Despite its spirited character, plenty of travelers still opt to stay overnight at the Patterson Inn. For those who can get past the possibility of sharing a room with a ghostly guest, the suites are elegant and luxurious and can be booked starting at $195/night.
The building was added to the National Register of Historic Places in 1973.
Scared Yet? 16 Shocking Ghost Encounters At The Stanley Hotel
The Stanley Hotel is arguably the most haunted place in Colorado. If you're a paranormal skeptic, these 16 stories from Northern Coloradans might change your mind.