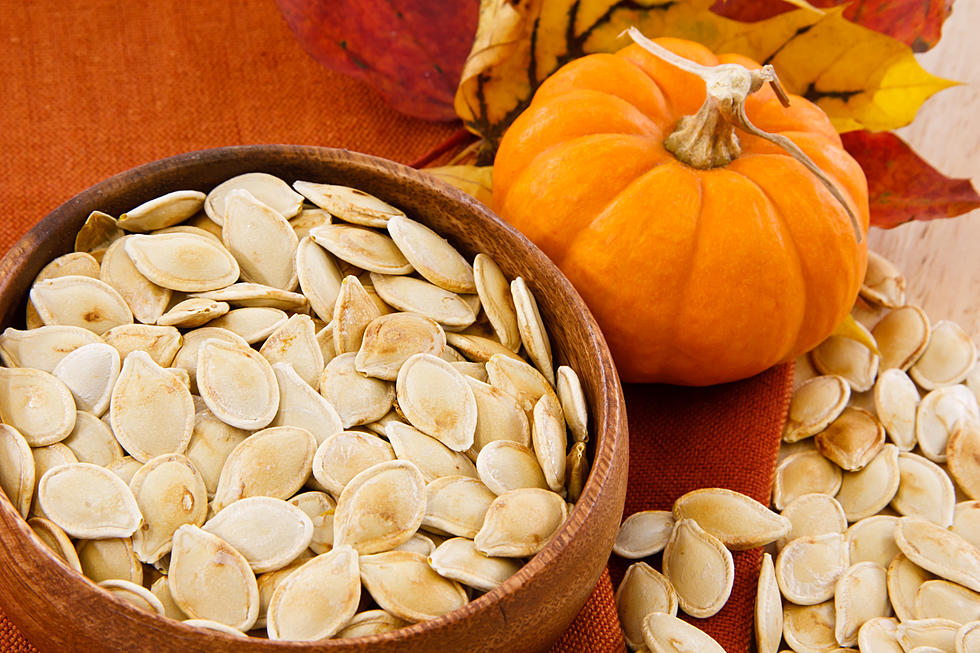 Pumpkin Ain't Just for Pies – Here Are the Health Benefits
Karen Sarraga, ThinkStock Images
Go ahead and get pumpkin crazy this season! You're body will thank you.
I've said it before, but I'll say it again for those seated in the back row... I love the fall season! I love crisp mornings,football, boots and scarves, and all of the wonderful hearty dishes that are offered this time of year. That includes a decadent slice of pumpkin pie! OK, pumpkin pie is good in moderation, but it's namesake is actually good for you.
That's right, pumpkin comes with some great health benefits.
According to WebMD there are several ways in which pumpkin is good for you. You'll experience health benefits on the inside and the outside. Here are six ways pumpkin will keep you health...
1. Weight Loss: Pumpkin is loaded with fiber which slows digestion, helping you feel fuller longer.
2. Better Vision: Like carrots, pumpkins get their orange color because they are high in Vitamin A which is essential for eye health.
3. Increased Immunity: That same Vitamin A can help you stave off a cold, in addition to the Vitamin C you will also find in pumpkin.
4. Younger Skin: Pumpkin's beta carotene content can help protect your skin from the sun. You can also create a pumpkin mask to exfoliate your skin with.
5. Lower Cancer Risk: Beta carotene is a great defender against cancer, like prostate and lung. And again, Vitamins A and C are antioxidants which also aid in your defense.
6. May Help Treat Diabetes: Some tests have shown that pumpkin can reduce blood glucose levels, improve glucose tolerance and increase insulin.