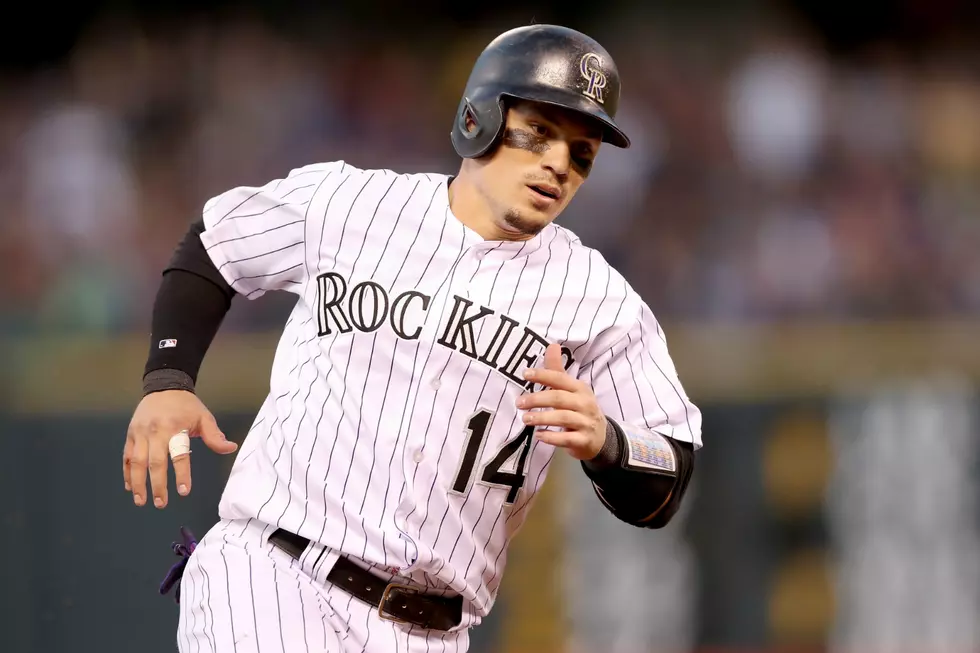 Rockies Catcher Honors Wyoming Boy Who Died From Cancer
Matthew Stockman, Getty Images
9-year-old Riverton, Wyo. native Carson Crofts passed away in February after a courageous battle with cancer. Now, his favorite baseball player is honoring Carson's memory.
When Colorado Rockies catcher Tony Wolters visited Carson in the hospital last year, they struck up a friendship. After Carson died, a family friend gave Wolters a bracelet with the slogan #CarsonStrong. Wolters keeps the bracelet in his locker as a reminder of Carson and the lessons he learned from the brave boy.
"Baseball isn't everything," Wolters told AT+T Sportsnet this week. "When we can make a difference, we need to."