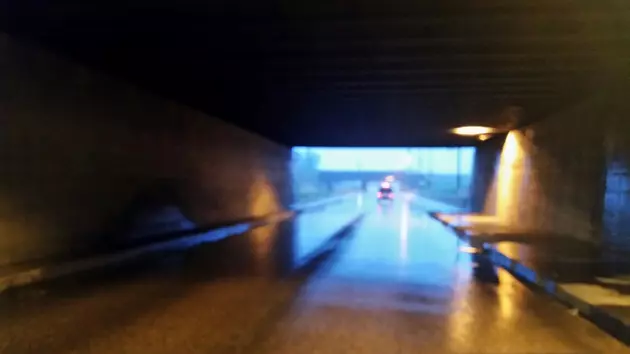 Spring Storm Hitting Cheyenne With More Than Expected
Cooper, Townsquare Media
The rain that fell most of the night started to change over to snow just before 6am on this Thursday morning. I was surprised that Ames didn't have Crow Creek spilling on to the roadway. But Mother Nature is not done yet.
Our trusted meteorologist, Don Day says:
A Spring storm has arrived and will be with us well into tomorrow.
A Winter Storm Warning is in effect through 3 pm Friday with periods of rain changing to snow.
Our high today will stay in the 30s
Snow heavy at times tonight and finally tapering off tomorrow midday.
We could get 8 – 12 inches through tomorrow afternoon.
The heaviest snow will come tomorrow and west of Cheyenne.