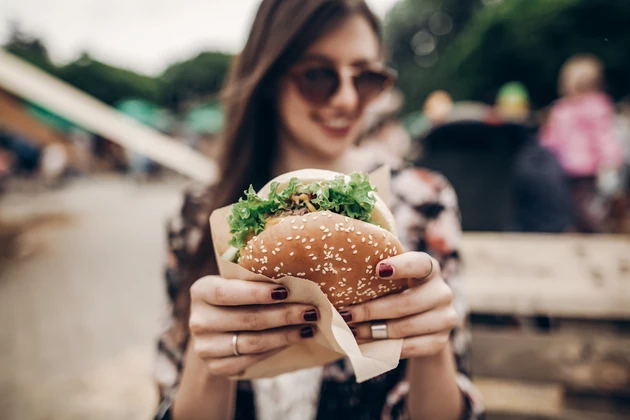 Survey Says Nearly One Third of Delivery Drivers Eat Your Food
Bogdan Kurylo, ThinkStock Images
Well this is disturbing.
Have you ever been at work and found your stomach won't stop rumbling? Imagine having you stomach growl while you're delivering someone's food, you know, as a part of your job. I'm sure we've all experienced the excruciating car rides between the drive-thru and our home and we just can't seem to keep our hands out of the bag as we shovel fries into our mouths.
Apparently the temptation to do the same thing is just too great for some delivery drivers.
According to a recent survey conducted by US Foods, 28 percent of delivery drivers have taken a customer's food. Gross! I would hope that it is just someone grabbing an individually-wrapped taco to eat later. I can't imaging someone else's hand digging through my bag in search of a rogue French fry or chicken nugget.
I shudder to think how many more drivers do this, but aren't willing to admit it.
As for the customer, we find this absolutely disgusting. Are we surprised? In that same survey, 85 percent of customers said they wish restaurants would use some sort of tamper-evidence lids or labels on the food. I'm sure this will become a part of the whole system before long.
It can't be an easy job delivering delicious meals to others. I don't think I could resist the temptation which is exactly why I don't put in an application. Also, I hear the tipping isn't great. 60 percent of drivers don't think they receive an adequate tip. Maybe it's because of your coworkers noshing on my chow mein!