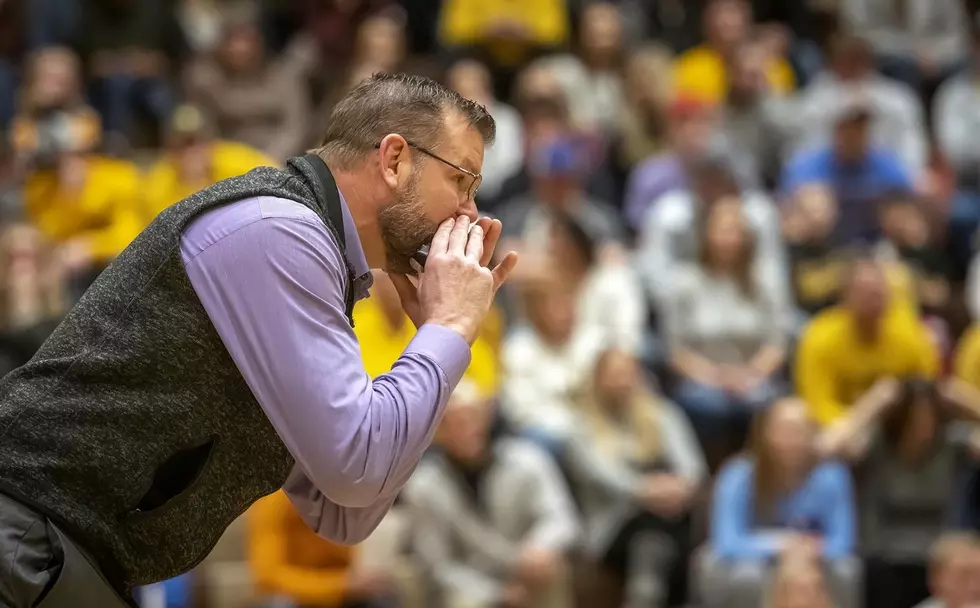 Two Cowboys Ranked in Final NCAA Coaches Poll
Wyoming Head Wrestling coach Mark Branch announced the signing of six athletes on Monday./ UW courtesy photo
* University of Wyoming press release
INDIANAPOLIS, Ind., -- The third and final set of NCAA coaches' rankings were released Thursday afternoon and featured two Cowboys ranked inside the top 33 at their weights. The rankings are voted on by coaches and set the stage for the NCAA tournament and at large bids to the tournament as the Cowboys head into the Big 12 Championships.
At 157 pounds, Jacob Wright made it three for three on being ranked in the coaches poll this season checking in at 17th. Wright is currently 15-4 on the season and holds 99 career wins sitting just one-win shy form the century mark heading into the Big 12 Championships. Wright will be looking to qualify for his fourth straight NCAA tournament.
Jore Volk also makes it a perfect three for three on being ranked in the coaches poll this season bumping up four spots in the 125-pound rankings to No. 19. The climb in the rankings for Volk comes after his upset win over Northern Colorado's Stevo Poulin who was ranked 16th at the time of the match.
Volk, a true freshman, will be looking to make the NCAA tournament in his first collegiate season.
Along with the coach's rankings, the NCAA released the NCAA tournament pre-allocations designating how many automatic bids to the NCAA tournament will be available for every weight class in every conference. The pre-allocations were determined by using a sliding scale of the three standards while never going below the base of .700 winning percentage, top 30 coaches' ranking and top 30 RPI ranking until reaching the maximum of 29 wrestlers per weight class.
The Big 12 was awarded the second most pre-allocations with 64 while the Big Ten led the way with 88 pre-allocations.
The Cowboys begin their postseason next weekend March 4-5 as they battle for NCAA tournament qualification at the Big 12 Championships hosted at the BOK center in Tulsa, Oklahoma. Last season the Cowboys finished ninth at the Big 12 Championships whilst qualifying four athletes for the NCAA tournament.
12 Cringeworthy Things Guaranteed to Piss Off Wyomingites
There are just certain things Wyomingites don't want to see or hear. Check out these 12 things that are guaranteed to anger someone from Wyoming.