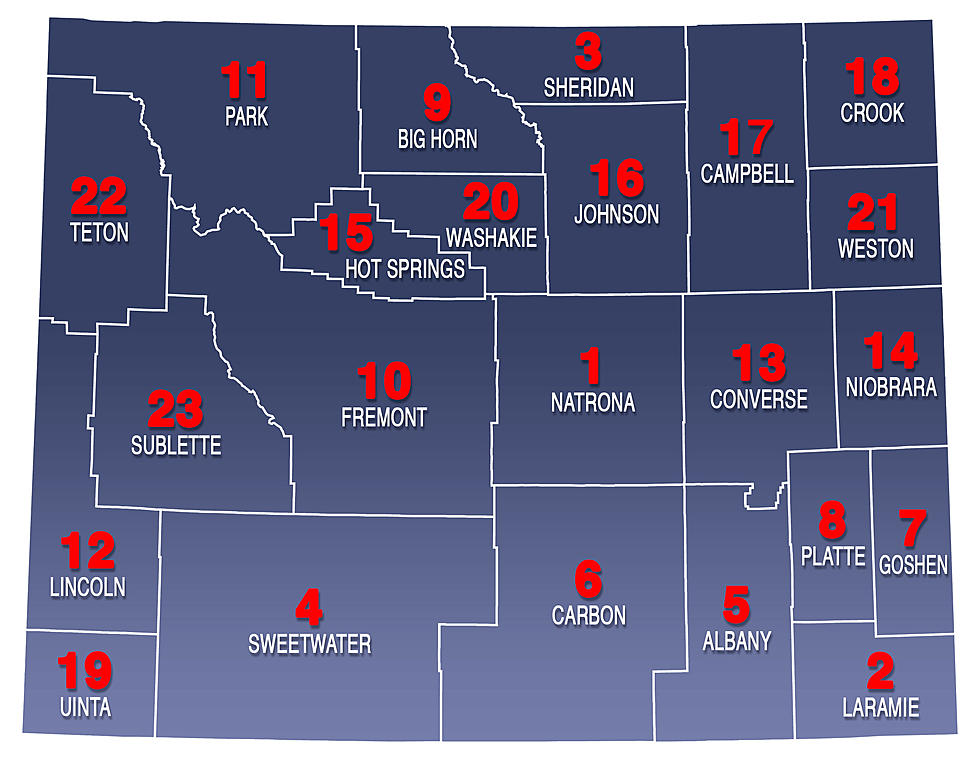 Which Wyoming County Is Prettiest? [POLL]
Thinkstock
I think most of us would agree that all twenty three Wyoming counties have beauty. Some of them are vastly different than others, some have more beauty than others, but there is a solid argument that every county in Wyoming is beautiful
We're asking for a definitive answer though, which county is MOST beautiful? 
Your definition of beauty probably isn't exactly the same as your neighbor. You might like the Flaming Gorge landscape in Sweetwater County, while the person next to you is really into Teton County's mountain majesty.
Let us know what your pick for "most beautiful county" is below and we'll reveal the poll results in a couple days.