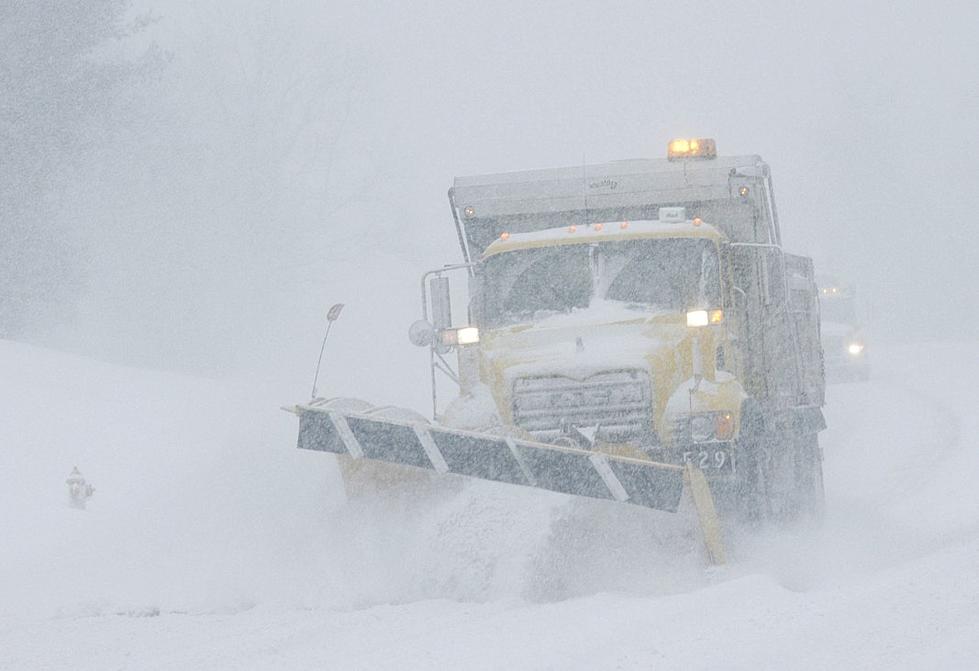 Winter Storm Warning For Cheyenne Monday into Tuesday
(Photo by William Thomas Cain/Getty Images)
The National Weather Service in Cheyenne has issued a Winter Storm Warning for much of Wyoming and parts of western Nebraska from 5:00 PM Monday until 11:00 AM Tuesday. Snow, blowing snow and very cold windchills are the main threats with this system. Travel could become dangerous or impossible. The combination of winds and snow could create near blizzard conditions at times.
For Cheyenne, snow is expected to start Monday evening, increasing overnight, with winds increasing to 25 to 30 mph after midnight. Winds could gust as high as 40 mph. Overnight lows of 18 degrees. Chance of precipitation is 90%. New snow accumulation of 2 to 4 inches possible in the city. (see the full text of the warning below).
Including the cities of Harrison, Bordeaux, Wheatland, Guernsey,
Torrington, Buford, Pumpkin Vine, Vedauwoo, Whitaker, Federal,
Horse Creek, Cheyenne, and Pine Bluffs
1150 AM MST Mon Jan 21 2019

...WINTER STORM WARNING IN EFFECT FROM 5 PM THIS AFTERNOON TO
11 AM MST TUESDAY...

* WHAT...Moderate to heavy snow at times. Total snow accumulations
  of 2 to 7 inches with blowing snow. Localized snow amounts up to
  8 inches possible. Winds gusting as high as 45 mph. Combination
  of winds and snow could create near blizzard conditions at
  times.

* WHERE...Most of southeast Wyoming High Plains.

* WHEN...From 5 PM this afternoon to 11 AM MST Tuesday.

* ADDITIONAL DETAILS...Plan on slippery road conditions. Blowing
  snow could significantly reduce visibility below one mile. The
  hazardous conditions could impact the morning and evening
  commute.

PRECAUTIONARY/PREPAREDNESS ACTIONS...

A Winter Storm Warning means significant amounts of snow, sleet
and ice will make travel very hazardous or impossible.

The latest road conditions for the state you are calling from can
be obtained by calling 5 1 1.