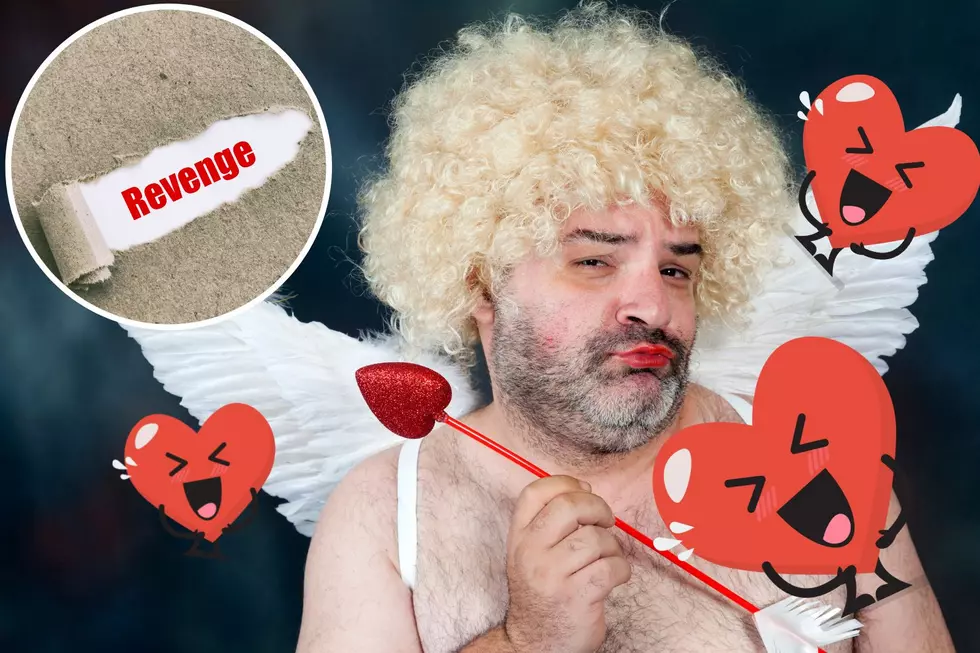 Wyoming Broken Hearts, Here Are 10+ Anti-Valentine's Gifts for Your Exes
Canva Pro
Valentine's Day rolls around next week. The aisles of stores everywhere are covered in pink hearts and roses, calling out to couples to celebrate the national day of love. But we all know the truth - February 14th isn't JUST a day for couples. It's also a reminder for anyone single that they are...well, single.
To add insult to injury, February 15th is known as National Singles Awareness Day. (Don't believe me? Check it out here.) Honestly, I'd much rather consider the 15th National Discount Chocolate Day because that's where it's at. The whole V-Day season can be brutal for anyone dealing with a breakup or pining for the ex.
Now, some of us are on great footing with our exes. It's a "let's be friends" situation. But we've all had a bad breakup before, right? And when Valentine's Day rolls around, it feels like all the worst memories about that ex get pulled back up. The whole mess can make you VERY Anti-Valentine's Day.
But why should you let your ex ruin Valentine's Day fun? Don't you wish you could send your ex the hilarious Anti-Valentine they deserve?
Well, you can.
There's a whole line of Anti-Valentine's designed to prank exes and remind them that you are soooo over them. And these gifts go beyond your run-of-the-mill stink bomb. They'll make you (and maybe even your ex) laugh and definitely brighten your February 14th.
So, grab a box of chocolates and check 'em out! And remember, these gifts are all in good fun.
Anti-Valentine's Day Gifts for Exes
We all know the truth, Valentine's Day is ALSO Singles Awareness Day. But some of those single people are glad to be living solo right now...and a few of them wouldn't mind sending their ex a revenge gift or two. Need inspiration on hilarious Anti-Valentines for an ex? We've got you covered.
PSA - these gifts are intended for good fun and keep it PG-13. But trust me; they'll guarantee some laughs!