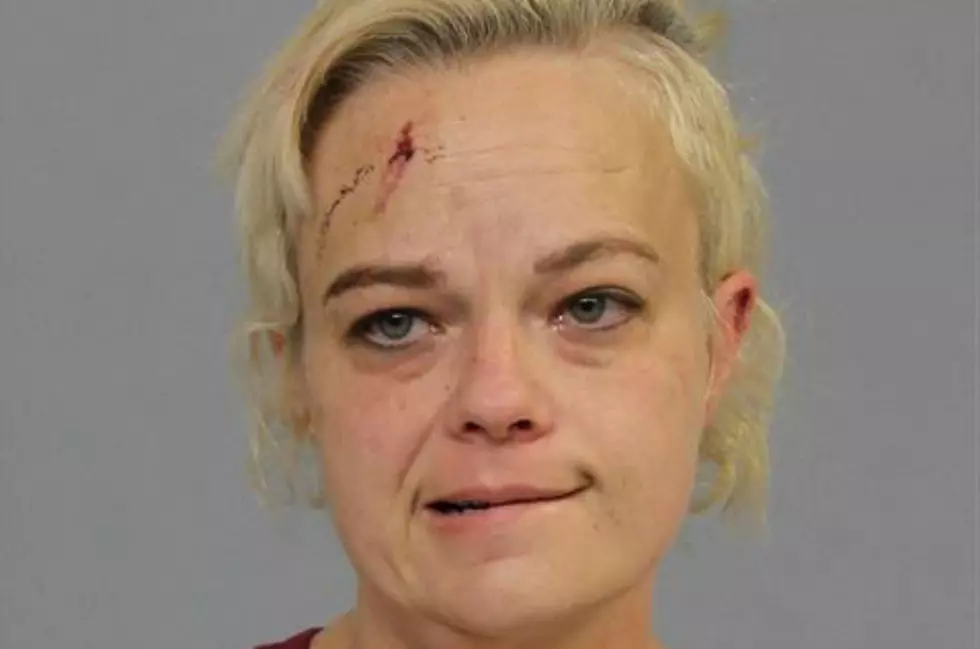 Wyoming HP: Woman Who Hit Tow Truck Driver Claimed To Be An Angel
Natrona County Sheriff's Office
A woman who allegedly hit a truck driver last week as he loaded a vehicle involved in another crash apparently told authorities that she was an angel and had eyes made of gold.
Stephanie Jo Dahlke appeared in Natrona County Circuit Court on charges of driving under the influence, reckless endangering and interference with a peace officer for events that allegedly occurred Thursday morning.
In court documents, a Wyoming Highway Patrol state trooper cites the controlled substance portion of Wyoming's DUI law, but a specific substance is not mentioned.
According to an affidavit of probable cause, a Wyoming Highway Patrol trooper was working a separate wreck on interstate 25 north of Casper Thursday morning. A tow truck driver was in the process of loading the wrecked vehicle as Dahlke allegedly drove into traffic from the south and struck the tow truck driver.
After the wreck, Dahlke jumped from her vehicle — which was still in gear — and ran to the back of a nearby ambulance. Dahlke's vehicle continued briefly until it hit a support post a few feet away, the affidavit says.
In the affidavit, a trooper writes that he and a Natrona County sheriff's deputy were concerned that Dahlke was going to run into traffic.
"[...] I intercepted her and held her back on the left shoulder of the southbound lanes. Dahlke was screaming incoherently something about needing to save her baby. There was no baby in her vehicle or present at the scene. Dahlke ran back to the wrecker driver on the ground and rolled him over, apparently thinking he was her 18-year-old son," the trooper writes.
As the trooper and deputy continued to struggle with Dahlke, she allegedly told them to look at her eyes because "they're gold."
"Dahlke repeatedly insisted she is an angel and would save me if I help her. Dahlke asked me if I could feel her wings coming out," the trooper writes in the affidavit. "When I didn't let her go, she told me she was going to send me to hell."
Reached by phone Monday afternoon, an employee at M.A.D. Towing said the driver is doing "OK" and has undergone multiple surgeries. He remains hospitalized.