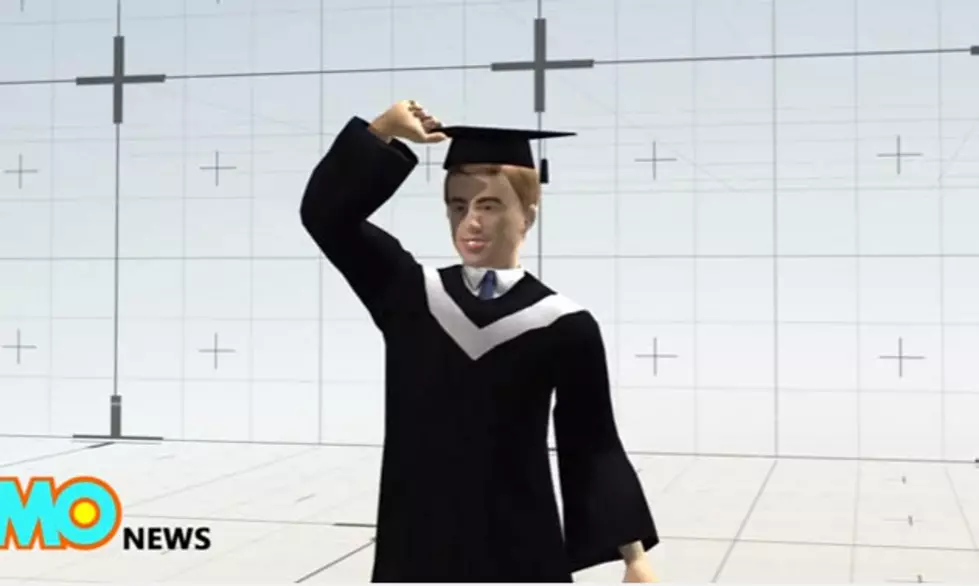 Wyoming Schools Allow Potentially Deadly Practice [VIDEO]
TomoNews US via YouTube copy
Warning: Heavy snark factor ahead.
While American schools continue the reckless practice of cap tossing, one university bans mortarboard-throwing at graduation after some students were hurt by falling hats in recent years. Calling it an 'unacceptable risk.' They did offer a solution with "Don't worry though, you can have one photoshopped on" according to the May 18 edition of The tab, the student newspaper of the University of East Anglia in Norwich, England.
"Students have been urged to mime the throwing action instead, and have hats added digitally to the photo after." According to The BBC News "A university spokeswoman said injuries caused by falling mortarboards posed an "unacceptable risk" "In each of the last two years, students had suffered facial injuries, and last year one person needed treatment." "We want to ensure no student's graduation day is ruined by the potential for avoidable injury,"
Later that day, the University "Backtracked on 'Dangerous' Mortarboard Tossing. After it attempted to ban the activity, the University of East Anglia has said students now can throw their graduation caps into the air this July, but only in small groups." according to the Daily Beast.
How many graduates must fear injury in the 'PIT OF DEATH!' (said in heavy cheesy announcer voice you should have heard in your head)? Can't we put an end to this potentially disfiguring if not life threatening barbaric practice? Once we stop these heathens from their rampage of terror, maybe we can get other dangers banned. Marshmallows, pillows, kittens. Admit it, you've burned your tongue on a hot marshmallow. You've been whacked by a pillow by your bratty little brother who could have knocked your contacts out. Kittens! I'm not allergic, but it could happen at any time as our physiologies change. Danger lurks everywhere and all universities and schools around the world should begin with bannng hat tossing. Imagine the unbridled damage that could be the result of Wyoming Barrel-man's giant foam hat caught by a Wyoming wind!