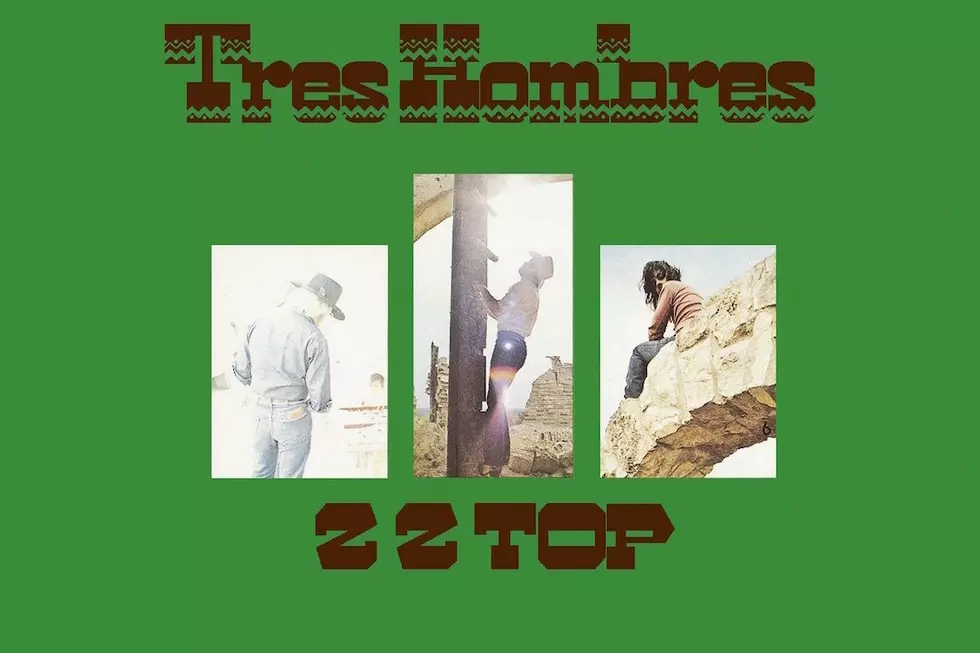 How ZZ Top Broke Through With 'Tres Hombres'
London
Before ZZ Top became global superstars – synonymous with infectious boogie rock, fast cars, beautiful women, synchronized hand gestures and bodacious beards – they were just three men from Texas. Tres Hombres. Three bluesmen, to be precise, whose third album proved to be their commercial breakthrough.
Until that point, singer and guitarist Billy Gibbons, bassist and singer Dusty Hill and drummer Frank Beard had made only tiny ripples with their modest debut, ZZ Top's First Album and its successor Rio Grande Mud, both of which were met with paltry sales and half-empty concert venues.
But everything seemed to come together for the band on July 26, 1973, with the release of Tres Hombres: the irresistible stripped-down songs, the cheeky sense of humor and even the unapologetic Texan image, which helped set ZZ Top apart from other Gulf Coast rock bands (like Lynyrd Skynyrd and the Allman Brothers Band) that were defining Southern rock at the time.
None of those other bands was rooted so deeply in the blues as ZZ Top, evidenced by Tres Hombres' double-trouble opening tandem of "Waitin' for the Bus" and "Jesus Just Left Chicago" as well as the country twang of "Hot, Blue and Righteous" and the closing  "Have You Heard?"
Listen to ZZ Top's 'La Grange'
ZZ Top's peers weren't always so confident about their southern backgrounds, but that lil' band from Tejas was happy to soak up honky-tonk lifestyle ("Beer Drinkers and Hell Raisers"), hot-rod culture ("Master of Sparks") and the small-town, um, landmarks that inspired Tres Hombres' centerpiece, "La Grange," which was the band's first significant hit, peaking at No. 41. (It was the only single released from Tres Hombres, but radio would eventually pick up on several other cuts.)
And let's not forget driving rockers like "Move on Down the Line" and "Precious and Grace" (written about a pair of dangerous lady hitchhikers), which hinted at future endeavors as far forward as Eliminator. Tres Hombres is, in many ways, the prototypical ZZ Top LP, the one they'd try to live up to for the rest of their career.
ZZ Top Albums Ranked