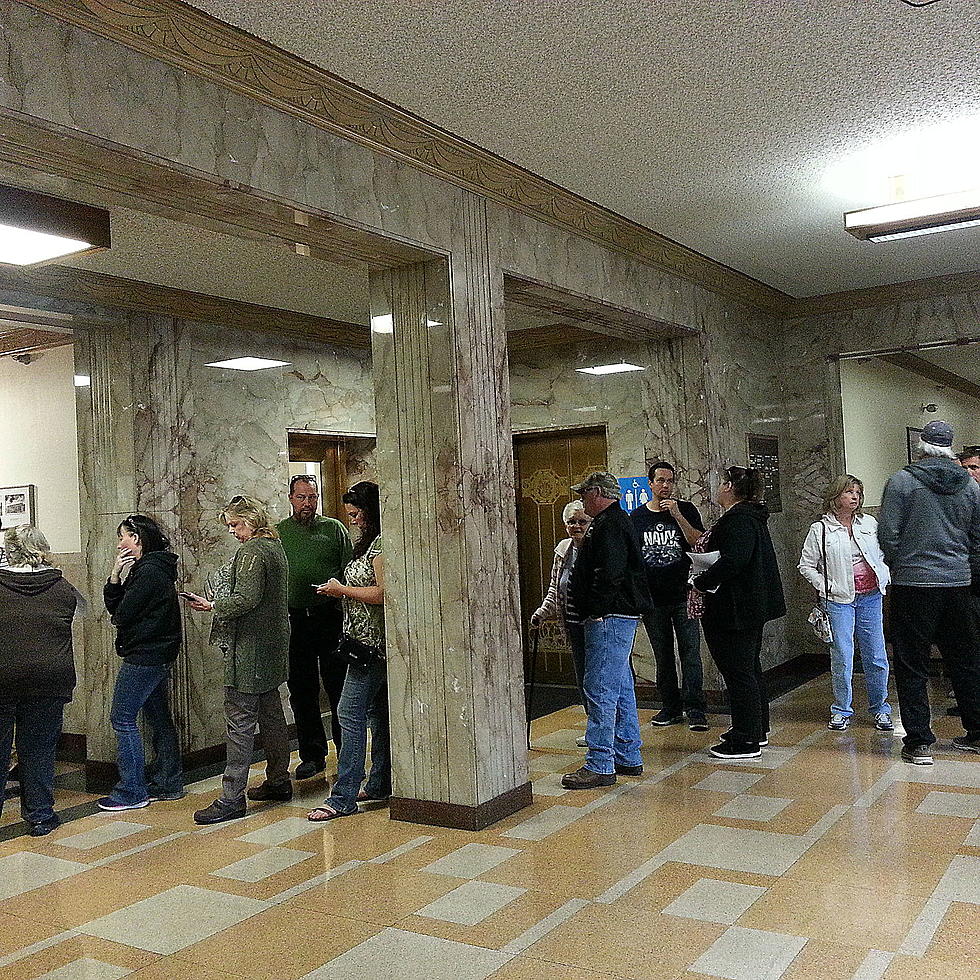 2022 Unofficial Laramie County and Wyoming Primary Election Results
Susan Burk, Townsquare Media
Polls will close at 7 p.m. across Wyoming for the state's 2022 primary election.
Laramie County Clerk Debra Lee at 4 p.m. issued this statement on local voting so far today:
Laramie County, WY  -  Primary Election turnout as of 4 p.m., Aug. 16, 2022
A total of 10,637 voters have cast their ballots at the seven vote centers in the county.  Number of Democratic voters:  499; Republican voters:  10,078, and Unaffiiliated:  60. 
Polls close at 7:00 p.m. 
Local races on the ballot include the Laramie County Commission, Laramie County Sheriff, several county offices, and the Cheyenne City Council.
While the council races are non-partisan under state law, the other offices will feature the Republican and Democratic parties choosing their nominees for the November 8 General Election.
At least one independent candidate will be on the local ballot this fall. Jeff Barnes gathered enough signatures to make the November ballot. He will face Democrat Jess Fresquez, who is unopposed in his party for Laramie County Sheriff.
The third candidate on the November election ballot for Laramie County Sheriff will be either Brian Kozak, Don Hollingshead, or Boyd Wrede, all of whom are vying to be the Republican nominee for sheriff.
Several local legislative seats are also on today's primary election ballot.
In addition to local offices, Laramie County voters will also be casting ballots on several statewide races, including U.S. Congress, Governor of Wyoming, and four other statewide offices.
Local results should start to become available sometime after 7 p.m. Click here to see the Laramie County election results as they become available.
All of tonight's election results are unofficial until certified by the canvassing boards that oversee the voting.
People at the Polls