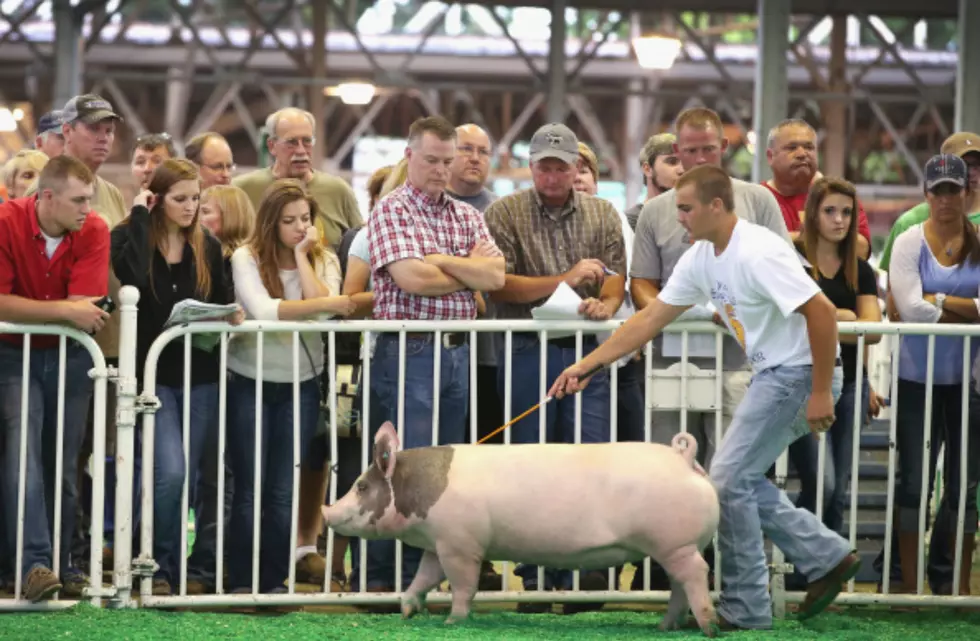 A 'National Pig Day' Tribute To Wyoming's Best 'Pig Out' Places
Scott Olson, Getty Images
Happy belated National Pig Day. Observed each year on March 1, the annual celebration officially dates back to 1972.
Of course, for bacon lovers, every day is a great day to dine on swine. Here's our list of Wyoming's best places to "pig out".
3. Pig Candy at Cafe Genevive in Jackson – You may have seen this dish on the television series Diners, Drive-Ins and Dives. Pig Candy is thick, applewood smoked bacon, covered in sugar and spices. And if you can't make it to Jackson, you can order it online.
5. Bacon Wrapped Shrimp at El Jaliciense in Kemmerer – You wouldn't expect to find one of Wyoming's best "pig out" places at a mexican restaurant, especially in Kemmerer. However, this mom and pop shop has been hailed for their deep fried shrimp appetizer, which is wrapped in bacon and smothered with cheese and pico de gallo.
Honorable Mention: Clark's Meat House in Riverton – It's not a restuarant, but if you're looking to bring home the bacon, this is the best Wyoming has to offer.
IClark's won the award for Best Bacon at the 2015 Hands Across the Rockies Cured Meats Competition for the Wyoming Meat Processors Association and Colorado Association of Meat Processors.