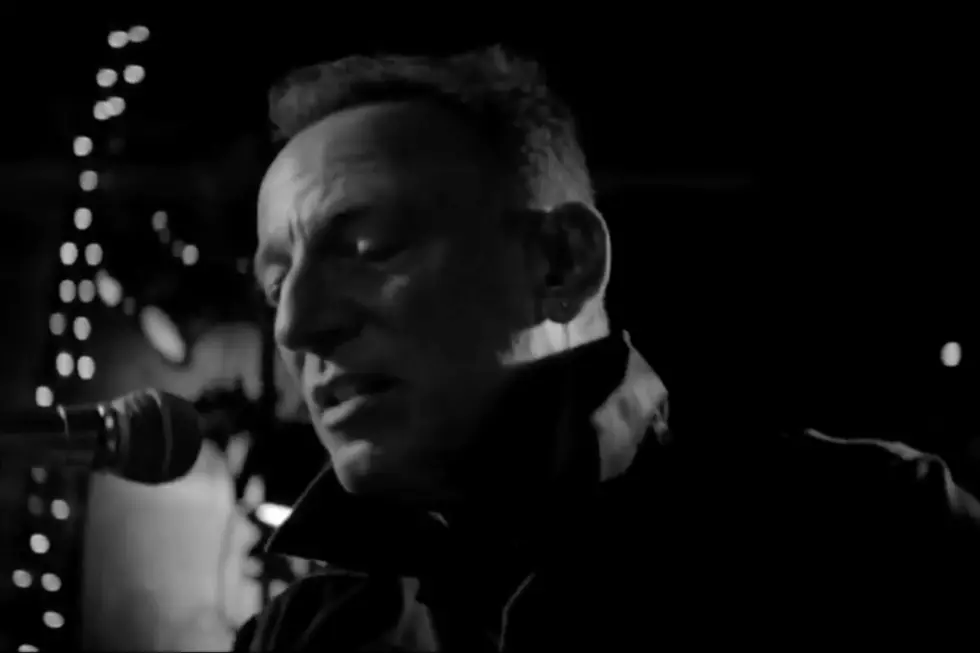 Listen to Bruce Springsteen's New Song 'Tucson Train'
YouTube
Springsteen previously teased Western Stars as a "return to [his] solo recordings featuring character driven songs and sweeping, cinematic orchestral arrangements." "Tucson Train" makes good on that assertion, delivering a string-laden countrypolitan-esque groove alongside lyrics about a man leaving San Francisco to start a new life in Arizona.
Recording for Western Stars primarily took place at Springsteen's home studio in New Jersey, with additional sessions held in New York and California. Though the LP is billed a solo effort, several current and former members of the E Street Band contributed to the project.
Work with them will continue, as Springsteen promises more new music alongside the E Street Band in the not-too-distant future. "I'll record with the E Street Band in autumn and, when we are done, we'll go on tour," Springsteen recently told the Italian newspaper la Repubblica. He had previously confirmed a new E Street Band album was written, but declined to give a timeline for the project.
In the meantime, fans can look forward to the release of Western Stars on June 14. Even more Springsteen-related material will come courtesy of the film Blinded by the Light, which is due in August. Though Springsteen does not appear in the movie, his songs are prominently featured. The plot is based on the story of a young Pakistani immigrant in England whose life is changed forever when he discovers Springsteen's music.
Best Song on Every Bruce Springsteen Album