Cheyenne NWS Predicts Periods of Snow Through Sunday, Cold Next Week
Courtesy: Wyoming Highway Patrol
The Cheyenne Office of the National Weather Service is forecasting periods of snow into much of the day Sunday in southeast Wyoming.
That will be followed by colder temperatures into the first part of next week, followed by another round of snow towaerds mid-week.
The agency posted this statement on it's website:
''Snow continues this morning as a low pressure system strengthens over the plains. Expect moderate to heavy snow this morning to gradually become lighter as the day goes on, exiting from southwest to northeast this afternoon and evening. The winds will be on the increase today too, leading to blowing snow and reduced visibilities. We expect a lull to work in this evening, especially for those east of the Laramie range, before another round of snow pushes in from the southwest tonight. The next round will bring mostly light snow, but there could be some brief moderate to heavy bands in Carbon county. The second round will finally clear out Sunday afternoon and evening, leaving cold temperatures behind."
In regard to next week, the agency says:
 Morning lows could even drop into the single digits through Tuesday. Looking ahead to Wednesday, another system looks to quickly pass through the area bringing our next chance for snowfall and strong winds to the area. Looks like colder air will persist through the end of the week behind Wednesday's system. For the latest local forecast, be sure to check weather.gov/cys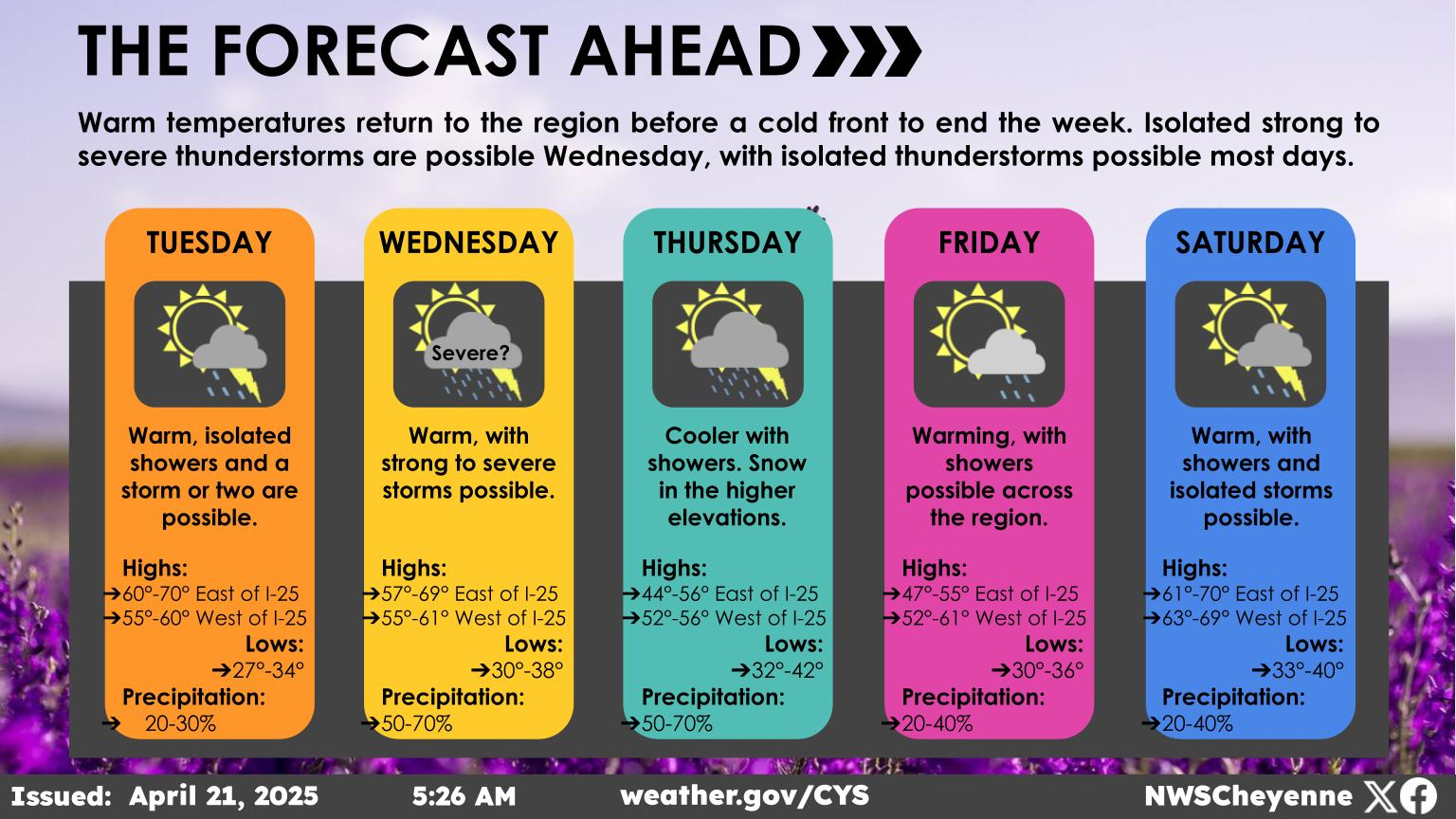 Inside a Little Cabin on a Mountain 30 Miles from Laramie