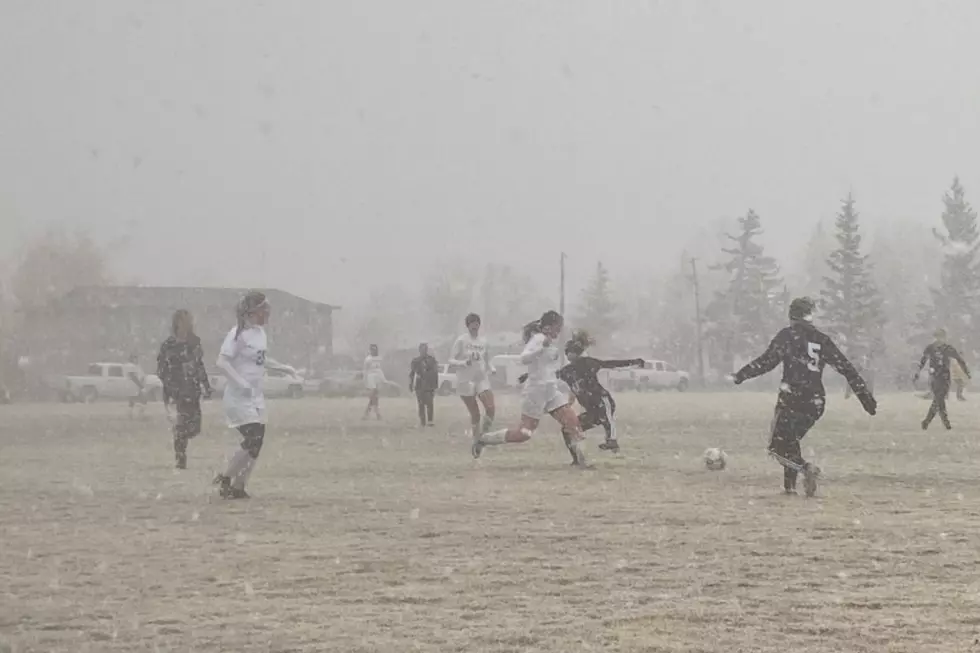 Fan Photos and Videos of Wyoming Spring Prep Sports No. 2 [PHOTOS, VIDEOS]
Courtesy: Jessi Moretti, Mountain View High School
Fan photos and videos have been submitted to WyoPreps over the last few weeks providing a glimpse into spring sports.
A big thank you to all who submitted a photo or video.
Let's start with Patrick Akers's video for what he called, "the Sheridan boys out for a 3200-meter run." It shows five teammates running in a pack at an early track meet.
Green River's Kaelea Gibson wins the high jump at the Mountain View track meet with a new personal record of 5-4. This video is courtesy of Kendra Gibson.
Lovell's Quinn Lindsay is in the throwing circle in this picture. Lindsay broke his dad's 32-year old high school record in the discus earlier this season with a toss of 182-3. That mark leads the entire state of Wyoming this season. It happened in Powell at the LA Kohnke Athletic Roundtable track meet on April 10, 2021.
Our next video is courtesy of Rock Springs head track coach Casey Walker, who sent us Cali Polastro's record-breaking effort of 5-5.5 in the high jump at their home track meet on April 10, 2021.
Kevin Williams sent in a couple of great photos (nice timing)! The first is from the high jump at the KW-NC Dual in Casper on April 13, 2021.
The second photo is from the Dan Hansen Invitational track meet in Sheridan on April 17, 2021. Here's a look at the 110 hurdles.
From the same Dan Hansen Invitational, Shaun Hottell submitted a pair of videos of Nolan Hottell from Thunder Basin High School in the high jump and 300-meter hurdles.
The final photo comes from Mountain View head girls' soccer coach Jessi Moretti from their rivalry match against Lyman on April 19, 2021. Typical spring soccer conditions, right?
You can always send photos or videos through WyoPreps.com or our WyoPreps app.
LOOK: The most famous actress born the same year as you
Many of the actresses in this story not only made a name for themselves through their collection of iconic performances, but also through the selfless, philanthropic nature with which many of them approached their stardom. In an age of flipping the script on societal norms, many of these actresses are using their voices and platforms to be advocates for those who are otherwise unheard.