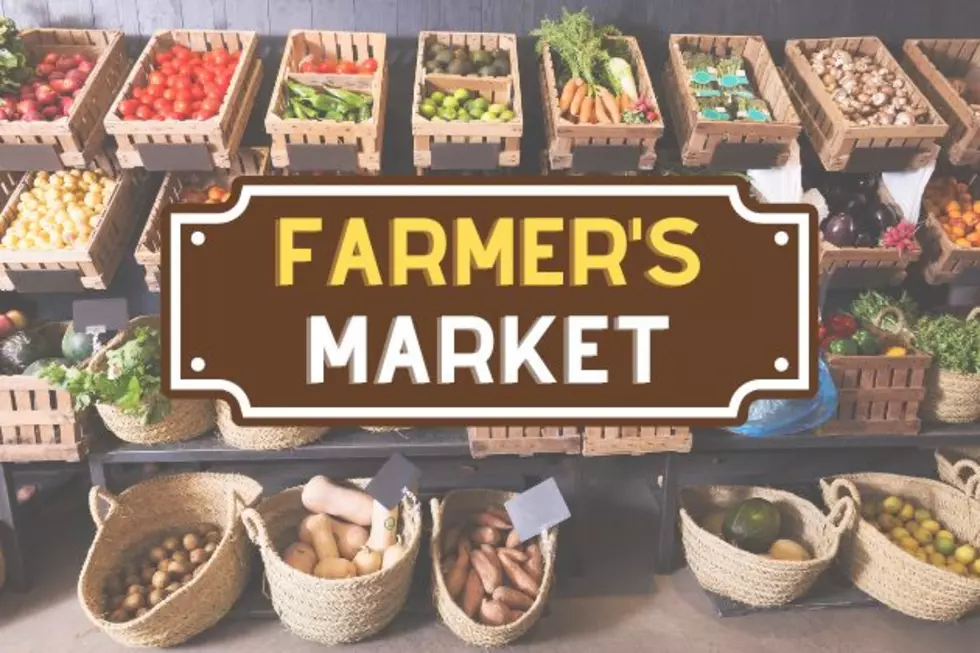 First Saturday Cheyenne Farmer's Market This Weekend
Canva Pro
The 2022 Cheyenne Farmer's Market will get underway on Saturday, August 13 from 7 a.m. until 1 p.m.
Once again this year it will be held at Parking Lot B at Frontier Park in Cheyenne. Cheyenne Frontier Days has donated the space for the market.
It was first held at Frontier Park in 2020, after being moved from downtown Cheyenne because of concerns about social distancing in light of the COVID-19 pandemic.
The market, which is a fundraiser for 
Community Action of Laramie County,
 is an annual event that typically offers fruits and vegetables, honey, pastries, baked goods, meat products, gourmet coffee, and a host of other products to shoppers.
SNAP, EBT, and debit/credit cards are accepted at the Farmer's Market, which will continue on Saturdays through October 8.
Former Cheyenne Botanic Garden's Executive Director Shane Smith was one of the original founders of the Farmer's Market. He offers some strategies for shopping at such events:
Smith says if you want the very best quality and widest selection it's best to arrive early before the products have been picked over. On the other hand, if you're hoping to get a deal, Smith says you should take the opposite approach and do your shopping close to the end of the business day.  That's because by then vendors are trying to unload their remaining stock rather than taking it back home and possibly getting nothing at all for it.
Smith also says it's important to understand that just because something is on sale at a farmer's market doesn't mean it's fresh from the farm. Smith says it's not unusual for people to buy products on the wholesale market like a grocery store does, and then set up a booth at a farmer's market, often selling at higher than grocery store prices.
Smith says it's always a good idea to ask where the food came from and how long ago it was harvested. He also recommends tasting the free samples when they are available.
He also reminds people it's important to wash off produce, especially any kind of melons, to get rid of pesticides and bacteria.
Look! This Wyoming Ranch Was Once Owned By The Disney Family!