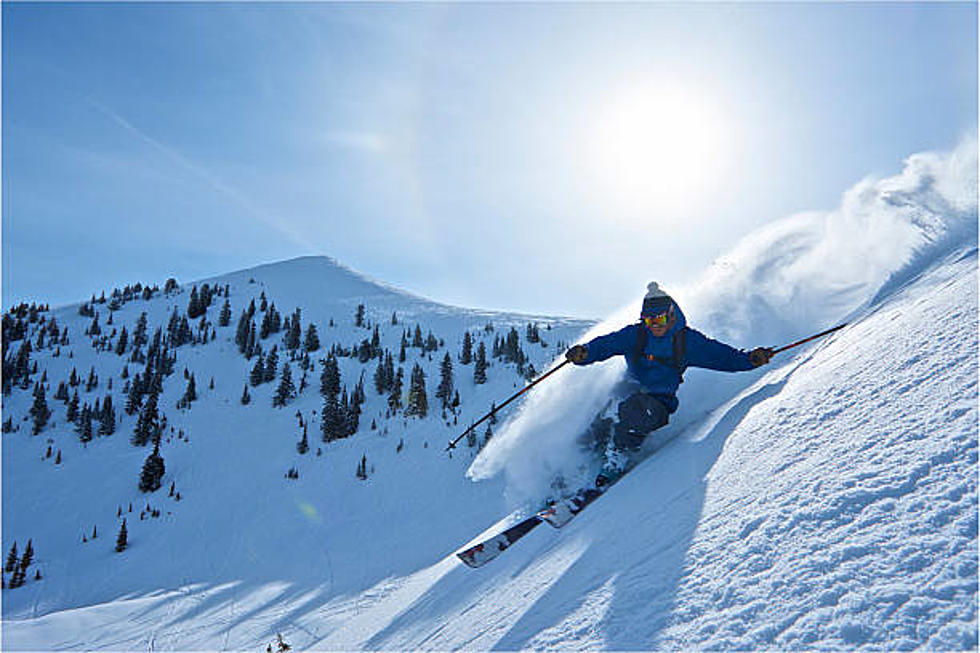 EXPLORE: Wyoming Is An Untouched Winter Wonderland
Getty Images/
Wyoming is a big state with few people.
That's a big plus if you want to get out there and explore an untouched winter wonderland.
There is so much to do no matter what direction you head.
Now that we are heavily into winter, and the weather cycles have shifted again, bringing back the snow, there is something to do in every part of Wyoming's winter wonderland.
The website Travelzoo has featured Wyoming's winter wonderland, region by region.
Dramatic mountain ranges; the world's highest concentration of geysers; Old West history; and diverse wildlife (like grizzlies, wolves and bison) may be what make Wyoming iconic, but that's merely the start of what you'll find here. During the winter, this wild western state is blanketed in snow, ushering in a thrilling lineup of activities and events alongside the mild, slow-paced relaxation that's available along the way. (Travelzoo ).
Below is the abridged version of this wonderful article by Travelzoo.
Jackson Hole, explore the state's northwestern corner on arrival. You'll find yourself spoiled for options with the Grand Teton National Park.
Dubois (northwestern Wyoming)
The Western getaway, complete with antler art and window shopping set along wooden sidewalks.
Climb Togwotee Pass. Snowmobiling and dog sledding.
Cody (northwestern Wyoming)
Gateway to Yellowstone National Park. Named for Colonel "Buffalo Bill" Cody.
Sheridan (northeastern Wyoming)
In Wyoming's northeastern corner, the town of Sheridan. A true winter wonderland town with plenty to do outside and great shopping inside.
Cheyenne (southeastern Wyoming)
Cheyenne, Wyoming's capital, and filled with old West history.
Make sure to see the Big Boy Steam Engine—the world's largest steam locomotive.
Rock Springs (southwestern Wyoming)
The high desert town is known for more than its outlaw origin stories. Smithsonian Magazine's Best Small Towns to Visit list.
Lander (central Wyoming)
Base your stay in central Wyoming's Lander if you're looking for outdoor adventure. Its Wind River Mountain Range is home to grizzlies, black bears, wolves, and elk.
Sinks Canyon State Park for the climbing, stay overnight in a yurt.
Let's not forget the great skiing areas of Casper Wyoming and the Snowy Mountain Range.
Read the full article in Travelzoo. They did a great job explaining one of North America's greatest winter states.
THE HISTORY & REBIRTH OF CHUGWATER WYOMING
Inside The Cars At The Douglas Wyoming Train Museum