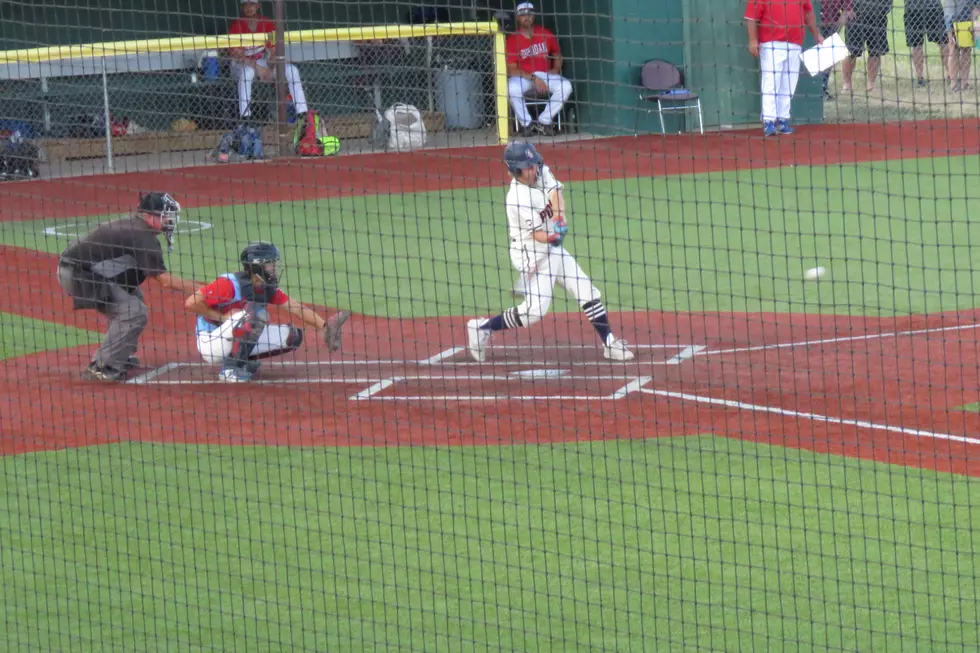 Gillette, Cheyenne Advance at AA State Baseball Tournament
David Settle, WyoPreps.com
The two winner's bracket games on Day 2 of the 2022 'AA' Wyoming American Legion Baseball State Tournament in Sheridan were opposites.
In the first game, Jackson hung with Gillette early, but the Riders pulled away for a 13-3 victory. The Giants struck first, but the Riders rallied for a 3-2 lead through three innings. Jackson tied it with one run in the fourth inning. Gillette scored a pair on two hit batters with the bases loaded in the fourth. Then, the Riders' bats got going, and they scored eight runs in the fifth inning and posted the 10-run, mercy-rule win. Here are a few of the highlights:
The Cheyenne Sixers put together a wild rally in the top of the seventh inning and beat the Sheridan Troopers, 4-2, in the second game of the winner's bracket. Sheridan's Nate Killian shut down the Sixers' offense for six innings. He allowed only two hits with two walks and six strikeouts. Cody Kilpatrick's two-run double in the fourth inning put the Troopers ahead, 2-0. The bullpen couldn't hold the lead. A base hit, a hit batter, and some walks forced in a run and trimmed it to 2-1. An error allowed two more runs to score, and a sacrifice fly brought home the final run for Cheyenne. Sheridan got one base hit in the bottom of the seventh, but Colter McAnelly closed the door. Here are a few of the highlights:
Gillette plays Cheyenne in the winner's bracket semifinal at 7 p.m. on Wednesday in Sheridan. The winner will advance to Friday's championship game at 11 a.m.