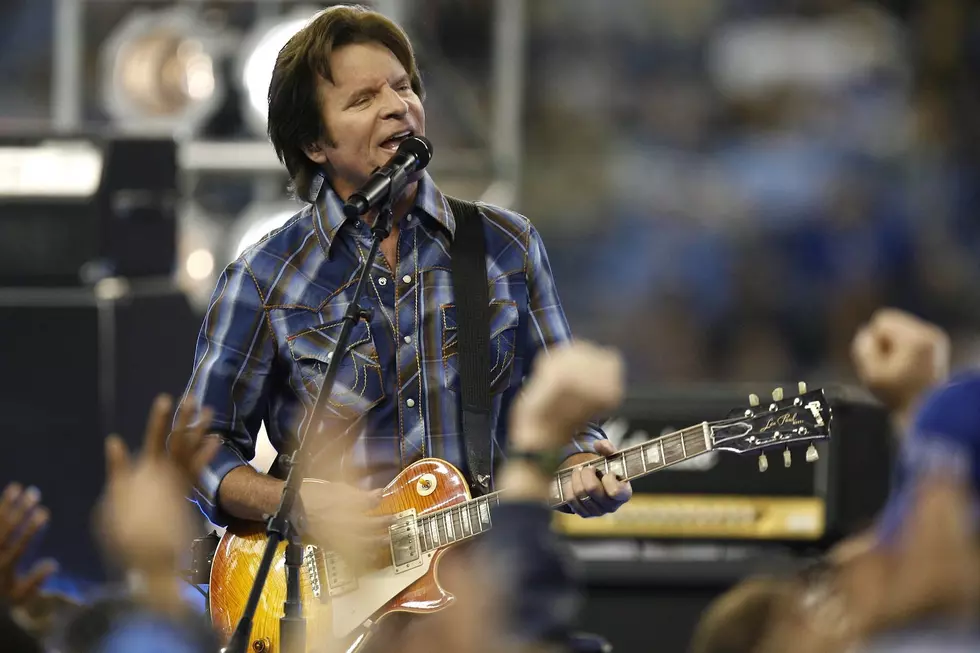 John Fogerty Announces '50 Year Trip: Live at Red Rocks'
Gregory Shamus, Getty Image
John Fogerty will release 50 Year Trip: Live at Red Rocks as an album on Nov. 8, followed by an exclusive screening of this concert in movie theaters on Nov. 11.
Fogerty describes the evening as a family affair. "I've played Red Rocks a number of times over the years and it's always magical," he said in a news release. "But this time, to play with both of my sons on this amazing stage, will certainly go down as one of the major highlights of my life."
Recorded June 20, 2019, in Morrison, Colo., 50 Year Trip: Live at Red Rocks includes 17 solo and Creedence Clearwater Revival classics – along with a pair of key covers: "I Heard It Through the Grapevine" and "Susie Q," the latter of which became the only CCR Top 40 hit not written by Fogerty.
You can find the complete track listing below.
Tickets for the one-night-only movie screening, featuring the entire two-hour concert, go on sale Oct. 4. For more information or to find the closest theater, visit Fathom Events' website.
Fogerty's anniversary concerts continue into October with dates in the U.S. and Canada. He will cap this historic year with a return to Las Vegas in November, as he resumes an ongoing residency at the Wynn Hotel's Encore Theatre.
John Fogerty, '50 Year Trip: Live at Red Rocks' Track Listing
"Born on the Bayou"
"Green River"
"Lookin' Out My Back Door"
"Susie Q"
"Who'll Stop the Rain"
"Hey Tonight"
"Up Around the Bend"
"Rock and Roll Girls"
"I Heard It Through the Grapevine"
"Long as I Can See the Light"
"Run Through the Jungle"
"Keep On Chooglin'"
"Have You Ever Seen the Rain"
"Down On the Corner"
"Centerfield"
"The Old Man Down the Road"
"Fortunate Son"
"Bad Moon Rising"
"Proud Mary"
See Creedence (Three Times!) Among 1969's Top 100 Albums